The by-election for someone to represent the Innes ward, to fill the vacancy on the Waipapa Papanui-Innes-Central Community Board, will be held on 17 February 2023.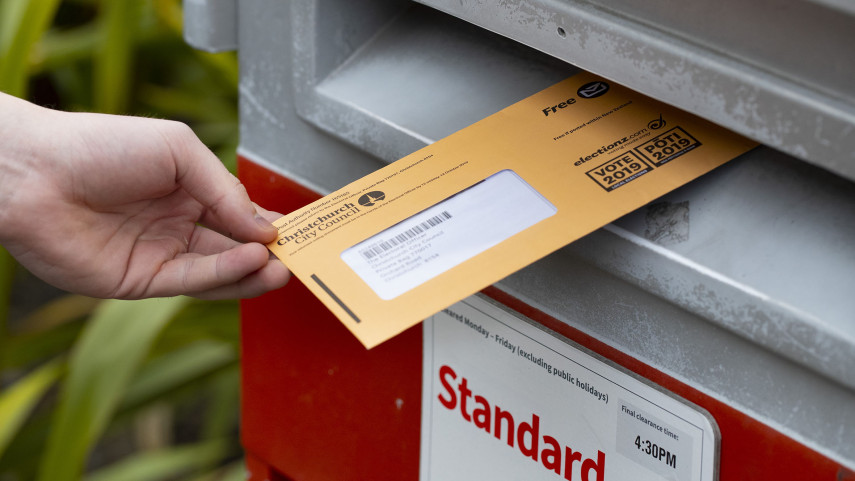 Nominations open on Thursday 24 November for candidates who want to represent the Innes ward, with nomination forms and information available online at ccc.govt.nz/elections or from the Civic Offices, Papanui Service Centre and the Shirley Service Centre.
The vacancy was created after the successful candidate in the 2022 local elections, Shreejana Chhetri, resigned.
Voting will begin on Thursday 26 January 2023 and close at noon on Friday 17 February, progress results will be available that afternoon.
"This is a great opportunity to represent your community in the 2022 elections," Christchurch City Council Electoral Officer Jo Daly says.
All candidates must be New Zealand citizens and enrolled on the Parliamentary residential electoral roll, they don't need to live in the Innes ward. However, they will need to be nominated for the position by two people who are enrolled in the Innes ward.
"Whether you stood or even just considered it in the past, we encourage you to put yourself forward to for this position," Ms Daly says.
"Make sure you get your nominations in early so that there's plenty of time to make sure everything is correct.
Completed nomination documents can be submitted in person to the Electoral Officer at the Civic Offices, 53 Hereford Street, emailed to elections@ccc.govt.nz, or posted to The Electoral Officer, Christchurch City Council, PO Box 73016, Christchurch 8154 and must arrive before noon on Thursday 22 December.
The by-election will be conducted by postal vote, with voting papers sent to enrolled Innes ward residents and ratepayers from Thursday 26 January 2023.
Electoral Officer Jo Daly can be contacted on 03 941 8581, 027 236 9052 or at elections@ccc.govt.nz