Step into the scene of murderous plots with a Christchurch Heritage Festival tour of the home of crime fiction queen Dame Ngaio Marsh to mark the 125th anniversary of the author's birth.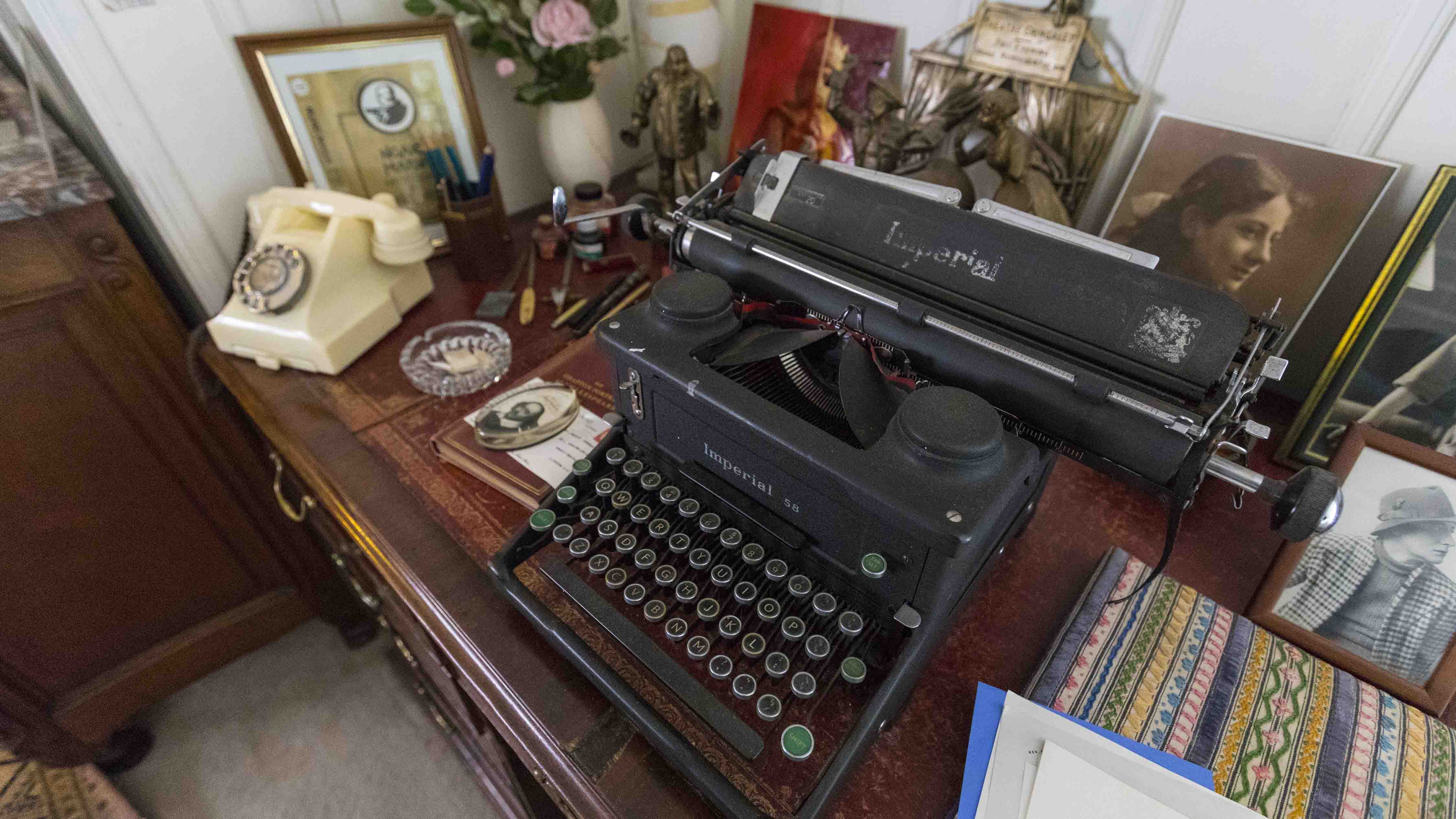 Born in Christchurch in 1895, Marsh died in 1982, aged 86.
Nestled in a quiet corner of Cashmere, the weatherboard house – designed by leading local architect Samuel Hurst Seager – was home to the award-winning writer for 76 years, with the family among the first to settle in the area.
Today, visitors can wander back in time, with the interior – packed with Marsh's furniture, family treasures, books, awards and art – offering a unique narrative.
The Heritage Festival tour – over three weekends from Saturday, 24 October – shares chapters from Marsh's life as a writer, director and lifelong painter.
Ngaio Marsh House and Heritage Trust spokesperson Jessica Petersen believes the house "enriches the national cultural heritage of New Zealand".
"While the house has been enlarged over the years, it is authentically presented, much as Dame Ngaio lived in it," Ms Petersen says.
"The table is set with Dame Ngaio's china, and the dining room and sitting room drapes are made from fabric chosen by Dame Ngaio on her travels. There is also memorabilia from her many Shakespearean productions, her writing desk, and much lauded Long Room."
Ms Petersen says the writer's "whodunnit career began on a cold, wet weekend in London in 1931".
"She was bored and sat down to write what would become her first Roderick Alleyn novel, A Man Lay Dead. Over 50 years, she wrote 32 classic English detective novels, even becoming more popular than her contemporary, Agatha Christie, at one stage," she says.
Ngaio Marsh House is a Category 1 Historic Place, with a registered heritage garden.
The house's designer was also responsible for well-known World War I memorials overseas, and several Summit Road landmarks, including the Sign of the Kiwi.
Ngaio Marsh House and Garden at 37 Valley Road, Cashmere is open from 11am to 3pm at Labour weekend from 24 to 26 October, and on the weekends of 31 October-1 November and 7-8 November. Entry costs $10 (cash only).
Visitors can join a guided tour through the house and grounds to discover more about Marsh's life and work.
The Christchurch Heritage Festival runs from Saturday, 24 October until Sunday, 8 November.