An area of the Ōtākaro Avon River Corridor near Gayhurst Road looks set to be transformed into a new community picnic area.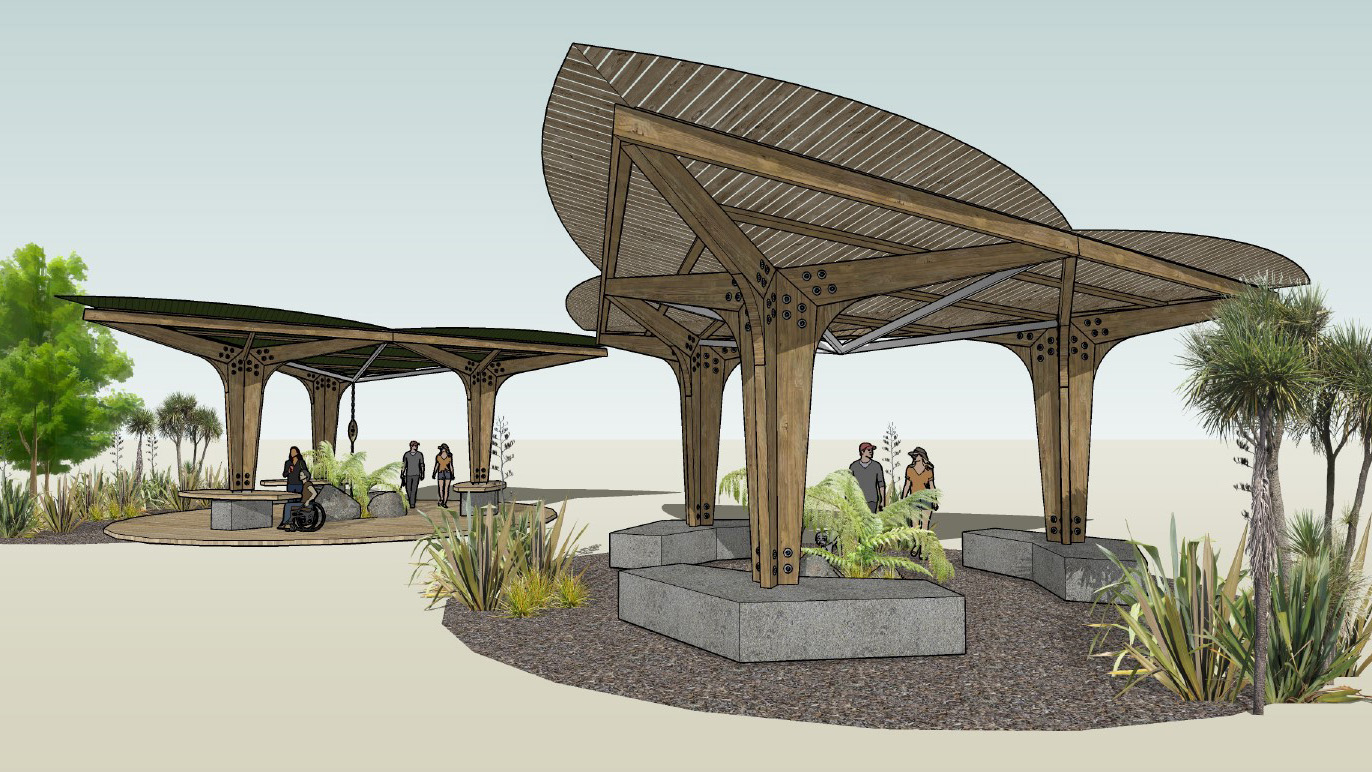 Christchurch City Council's Finance and Performance Committee will decide next week whether to approve a refined design for a riverside landing in Dallington and proceed with its procurement and construction.
 After considering community feedback on the initial landing design in June, Council staff have advanced the concept of "a picnic in the forest" and worked alongside Mahaanui Kurataiao and Matapopere to ensure the design reflects mana whenua values and narratives.
Council Head of Parks, Andrew Rutledge, says that after receiving feedback from the community, the Council has removed the option for car-parking at Rupert Place, improved access to the river, improved cycling infrastructure, and taken on board recommendations to keep existing substantial native trees.
"We've listened to what the public has told us and made some key changes to the design, usability and amenities of the Dallington Landing," Mr Rutledge says. "This is the first of a number of landings that will be built along the Ōtākaro Avon River. Our desire is for them to become much-loved areas where the community can connect with others and with the Ōtākaro Avon River Corridor."
The Dallington Landing will feature signposted entrances, shelters, koru-shaped pathways, picnic areas and tables, steps down to the river, a water fountain, bike parks, and a wheelchair-accessible toilet block.
The landing and three pedestrian bridges across the Ōtākaro Avon River are being funded by a $13.7 million grant from the Christchurch Earthquake Appeal Trust, as the first developments of the Corridor's Green Spine. $2.3 million of the grant has been set aside for the Dallington landing.
The Green Spine forms the core of the Ōtākaro Avon River Regeneration Area. At 11km long and 345 hectares in size, the Green Spine extends along both sides of the river and will be primarily be ecologically restored to original native forest and wetlands. It will also contain nature trails, cycleways, landings and community spaces.


More from the Council source here