A new plan that focuses on changing our 'throw-away' culture and reducing the amount of waste being dumped at landfill has been adopted by Christchurch City Council.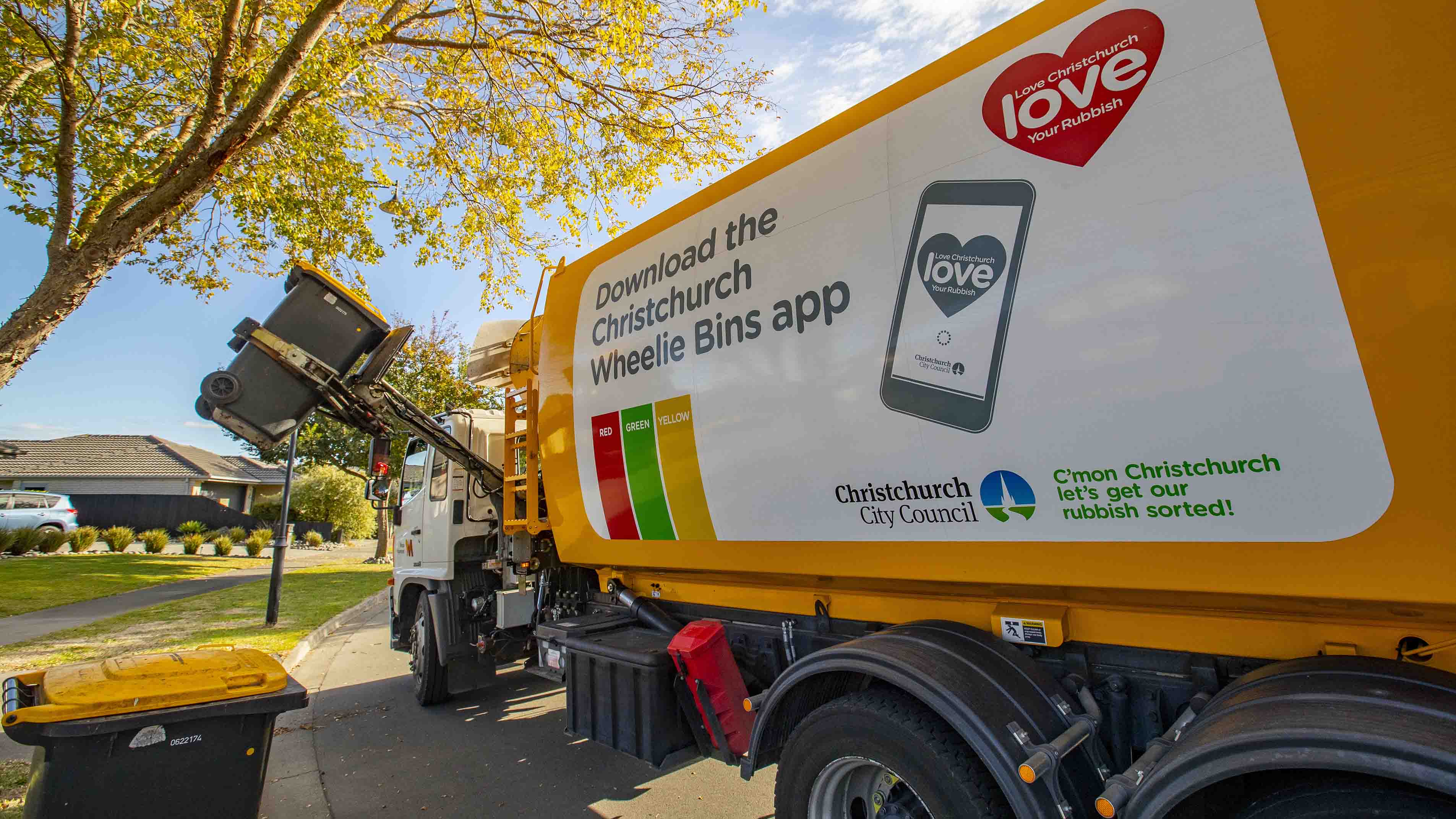 The 2020 Waste Minimisation and Management Plan was approved by the Three Waters Infrastructure and Environment Committee today. It outlines how the Council plans to tackle the city's waste stream over the coming years and encourage waste prevention.
"The best way to help reduce the amount of rubbish we're sending to landfill is to prevent waste in the first place,'' says Three Waters Infrastructure and Environment Committee Chair Councillor Pauline Cotter.
"Our clear goal is to reduce the amount of organic and recyclable materials going to landfill and to move towards having a circular economy where products are designed to be re-used instead of becoming waste.
"We heard through the public submissions that people want us to show strong leadership in this area because they care about the environment and want to see less material ending up at the landfill. We share that desire and will be taking every opportunity we can to minimise the city's waste,'' Cr Cotter says.
Over the next couple of years the Council will focus on:
Improving operations at the organics processing plant
Providing enhanced green bin services to residents
Implementing an improved collection service in the inner city for organics and recyclables
Expanding the kerbside collection across Banks Peninsula
Working with central Government and other agencies to expand onshore recycling capability and support innovation in resource recovery
Helping other organisations and businesses to reduce their waste.
The Waste Management and Minimisation Plan also commits the Council to lobbying for product stewardship and working with stakeholders to promote a circular economy.
"Achieving our waste minimisation goals is going to require a collective effort so an important part of our plan is encouraging organisations and individuals to consider the waste they create and how they can reduce it. That will require ongoing marketing and education campaigns in schools, work places and the wider community,'' says Cr Cotter.
"We want to see more organisations and individuals sorting and recovering resources rather than disposing of them to landfill.
"As a Council we plan to practise what we preach. Our procurement processes now have more focus on waste reduction and we are investigating how we can reduce waste across Council offices and service centres.
"We will also work with our suppliers and leasees of Council facilities to encourage them to reduce their waste,'' Cr Cotter says.


More from the Council source here