Marvellous music, a fabulous fair, terrific trams and heritage highlights all culminate in a wonderful weekend in Christchurch.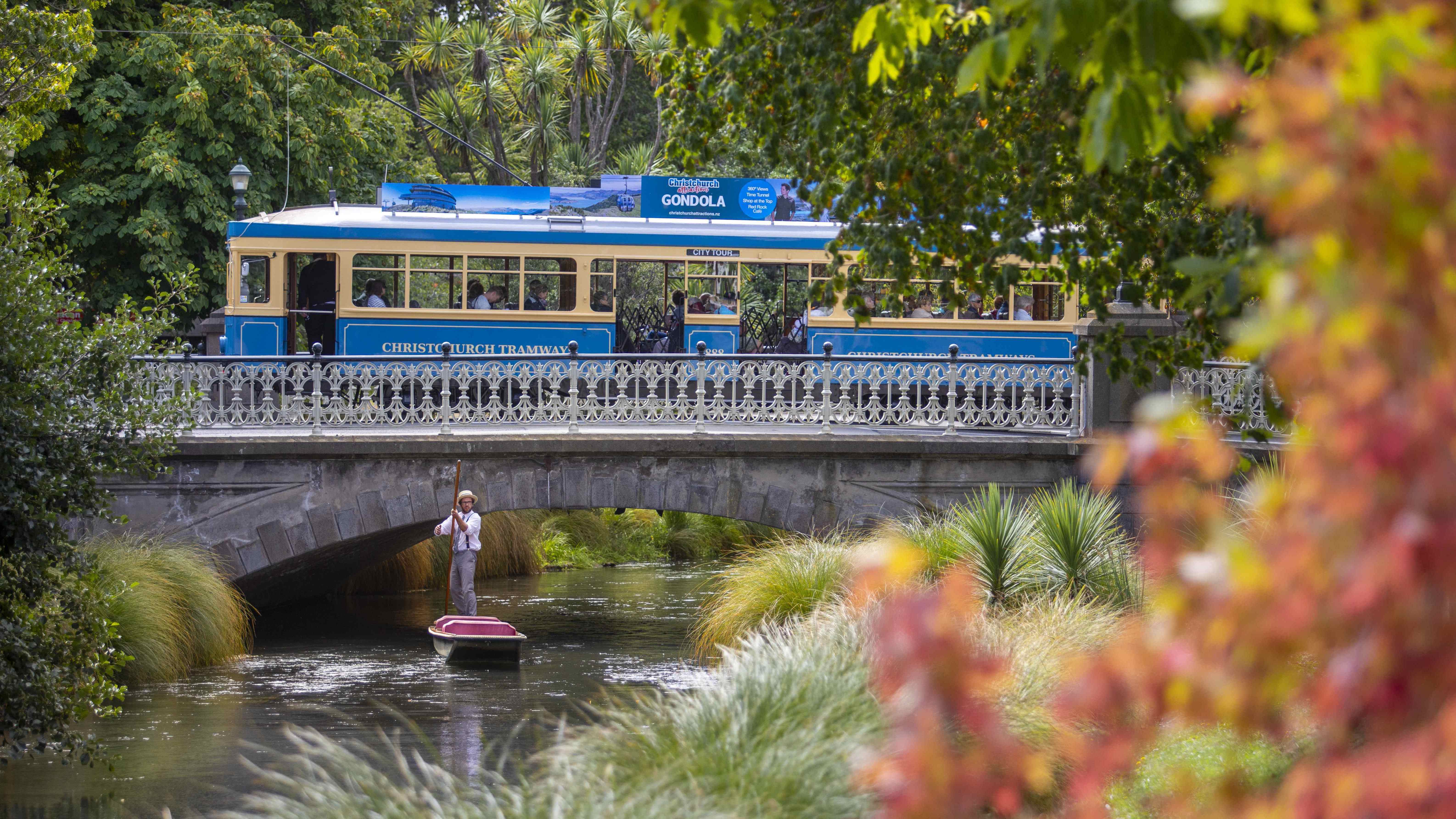 Spring Fair @ Orton Bradley Park
People can enjoy all the fun of the fair in a Banks Peninsula heritage setting on Sunday.
The Orton Bradley Park Spring Fair will again open to crowds ready to sample the stalls, soak up the sounds, explore the heritage sites or watch vintage machinery in action. The park in Charteris Bay is home to one of the few operating 19th century waterwheels in New Zealand, along with Canterbury's oldest stone structure – the Old Stone Cottage – built in 1848.
The fair opens at 10am, with a $10 entry fee for adults while children can explore at no cost.
You can check out a host of other Heritage Festival highlights on offer this weekend, including tours of Akaroa cemeteries and Pavitt Cottage in Robinsons Bay. You can also learn more about heritage design and textiles, Christ Church Cathedral, Avebury House and St Michael and All Angels.
Tram ride on Labour Day
Hop on board the Christchurch Tram on Monday as the popular attraction marks 25 years of rumbling along city streets by discounting adult fares and providing free rides for children.
The Big Green Draw @ Art Gallery
Get creative at The Big Green Draw: A Climate of Change at the Christchurch Art Gallery on Monday.
Drop in to explore sustainable materials – from painting with natural pigments to making your own ink and more – between 11am and 5pm.
Big Band Festival on song in city
Get into the swing of the Christchurch Big Band Festival.
On a tram, parading through the streets and hitting the right notes at venues across the city, the five-day festival will culminate with a Big Band Ball on Sunday night and a picnic day in the Botanic Gardens on Labour Day.
Model and Toy Display @ Arts Centre
Celebrate all models Meccano in the Great Hall at The Arts Centre this weekend.
You can also marvel at the Hornby and Lego trains, Dinky Toys and K'Nex models while the younger family members enjoy the build and play tables. Ticket sales at the door. 
Mustangs rev up @ Horncastle Arena
Start your engines for the Grand Mustang Show at Horncastle Arena on Saturday from 10am.
More than 200 of New Zealand's finest Mustangs will be on display, including a rare collection of Bullitt models. Entry costs $10 (adults), $5 (children) and $25 (family pass).
Pedal along with Velo à l'est – Te Ara Ōtākaro
Jump on your bike to discover the past, present and future of the red zone.
Held under Biketober, the four-hour guided tour along Te Ara Ōtākaro (Avon River Trail) includes several stopping points on Saturday. Learn about the history, environment and community projects, along with plans for the area.
Meet at the Avon Loop Boardwalk (396 Oxford Terrace) at 9.30am. Register online.
Victory @ Air Force Museum
Gather the family for a visit to the Air Force Museum in Wigram where a new photographic exhibition, titled Victory, commemorates the 75th anniversary of VJ (Victory over Japan) Day in World War II.
Check out all the exhibitions, including Anne Frank – Let me be myself, aircraft and much more.
At home with Ngaio Marsh
Step into the Cashmere home of New Zealand's own crime fiction queen, Dame Ngaio Marsh, to mark the 125th anniversary of the author's birth.
The Heritage Festival tour shares chapters from Marsh's life as a writer, director and lifelong painter.
Entry costs $10 (cash only).
Diwali 2020 @ North Hagley Park
Celebrate Diwali – the Indian Festival of Lights – in North Hagley Park on Saturday from 2pm to 9.30pm, with performances, food and stalls.
Extravaganza @ Ferrymead
Join the Extravaganza at Ferrymead on Sunday from 10am, with unlimited rides and heaps of activities.
Book online or pay at the gate.
Simon, Jackie and Tim in concert @ James Hay
Join Simon O'Neill, Tim Beveridge and Jackie Clarke as the worlds of opera, musical theatre and pop collide in the James Hay Theatre at the Town Hall tonight. Book online.
Comedy @ Court Theatre
Comedian James Roque steps into the spotlight with Boy Mestizo at the Court Theatre on Saturday night. Book online.
Choral Festival @ Pro-Cathedral
Sit back and soak up the sounds of the Christchurch Choral Festival at the Catholic Pro-Cathedral on Sunday in a free, one-hour concert starting at 3pm.


More from the Council source here