Christchurch and Banks Peninsula residents are being encouraged to learn more about the tsunami risk along our coastline as part of World Tsunami Awareness Day on 5 November.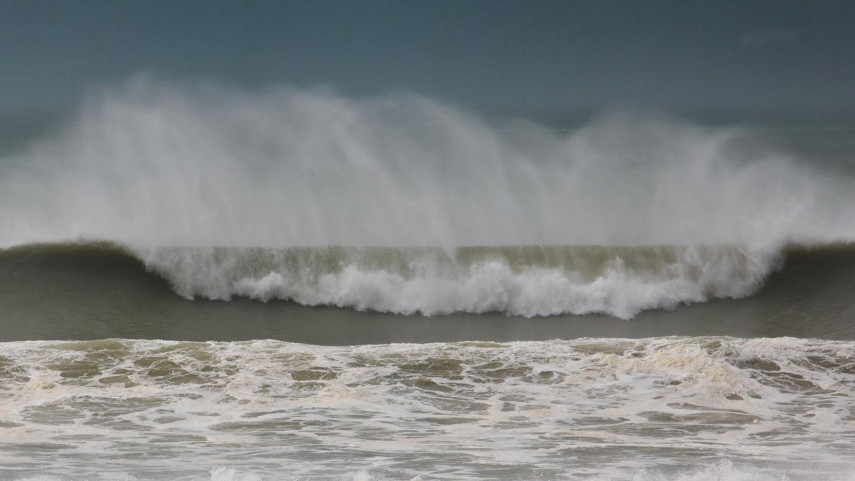 Christchurch City Council Civil Defence and Emergency Management Manager Brenden Winder says residents who live or work near waterways or the coast need to be prepared for tsunamis.
"The most recent modelling for our district indicates significant damage could be caused by flooding from a distant or regional source tsunami so it is important that people have an understanding of where the tsunami evacuation zones are and know what to do if there is a risk of a tsunami.
"In Christchurch we know all too well that nature is unpredictable and we could find ourselves in an emergency situation at any time. People need to be prepared for a tsunami event and have a plan of action,'' Mr Winder says.
In Christchurch and Banks Peninsula there are three main tsunami evacuation zones – the red evacuation zone, the orange evacuation zone, and the yellow evacuation zone.
The red tsunami evacuation zone is the area that is most likely to be affected by a tsunami. It includes estuaries, rivers, beaches and harbours, where a tsunami of any size could cause dangerously strong currents and surges in the water.
The orange tsunami evacuation zone covers areas on land that could be flooded in the event of a large tsunami.
The yellow zone is an area that is least likely to be affected by tsunami, but could be flooded or isolated in a very large tsunami.
You can find out if you live or work in a tsunami evacuation zone by using the Council's interactive tsunami evacuation zones map.
Mr Winder says while there is likely to be some warning of a distant or regional source tsunami hitting our coastline, there is likely to be very little warning of a local source tsunami.
"For a local source tsunami, which could arrive in minutes, there won't be time for an official warning so it is important that people can recognise the natural warning signs and act quickly,'' he says.
People should move immediately to the nearest high ground, out of all tsunami evacuation zones, or as far inland as they can, if they are at the coast and experience any of the following:
A strong earthquake that makes it hard to stand up, or a long earthquake that lasts a minute or more.
A sudden rise or fall in sea level
Loud and unusual noises from the sea.
"World Tsunami Awareness Day is a good time to chat with your friends and family about what you would do in the event of tsunami.  Where are you going to go, how are you going to get there, and what are you going to take with you? These are all things that you need to consider so that you are prepared,'' Mr Winder says.
Find out more information about the tsunami risk in Christchurch and Banks Peninsula and what you can do to keep your family safe.