Whether you love a good book bargain, want to get out in nature or spend time amongst some furry friends there's plenty do this weekend in the Garden City.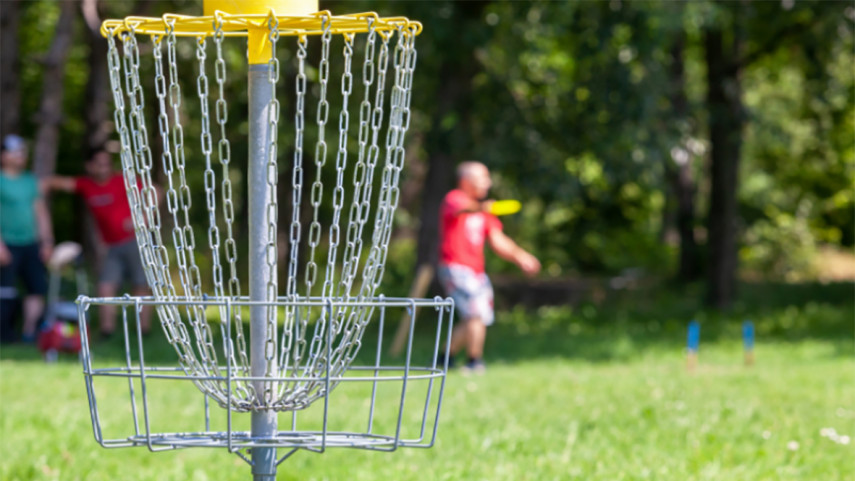 Big Bargain Book Sale
Thousands of great books will be on offer at the annual Big Bargain Book Sale which begins on Friday at Pioneer Recreation and Sport Centre. The sale is an opportunity for the public to buy books and other material that has outlived its purpose in the library's collection.
Prices range from 20 cents to $20, with most fiction and non-fiction books available for as low as $3. The Big Bargain Book Sale, will run from 9am to 7pm Friday 13 May and from 9am to 4pm Saturday 14 May. Onsite parking is available.
Come along and bag yourself a bargain!
Walking Festival
Walk Waitaha is coming to an end this week, so make sure you take the opportunity to get involved with the walking activities that are on offer.
Walk Waitaha an initiative promoting a series of self-guided walks and fun walking activities located in Ōtautahi, Selwyn and Waimakiriri.
Take a walk amongst the giants at Christchurch Adventure Park or explore the SCAPE Public Art trail. Maybe you prefer using your imagantion at the Christchurch Adventure Park fairy doors or want to do some orienteering.
Visit the Walk Waitaha What's On programme to see all the self-guided walks and walking activities that you can take part in.
Disc Golf
Keen to try out a new sport this autumn? Swap the ball for a disc and give disc golf a go!
Disc golf is a recreational sport played to broadly similar rules as traditional ball golf.  However, instead of a ball and clubs, players throw a plastic disc (or "Frisbee") into a standing metal basket (which has loose hanging chains to help catch the disc).  Players throw from a designated tee towards a target basket, and, as in ball golf, try to do so in as few throws as possible.
Disc golf is free to play on any of the current courses located around the city in public parks. You can play at Jellie Park, Ascot/QEII, Brooker Ave/Red Zone and Queenspark Reserve.
The Christchurch City Council website has lots more information to get you disc golf ready.
Operation Grapple: We Were There
As the weather gets colder and you look for ways to stay inside, why not check out the new exhibition at Canterbury Museum – Operation Grapple: We Were There.
The exhibition profiles 19 veterans who tell their personal stories of service and the impact of witnessing the detonation of nuclear devices during British nuclear testing in the Pacific in 1957 and 1958.
The exhibition will run every Friday until 16 October between 1pm and 2pm. While the event is free, places are limited so register at the Canterbury Museum website.
Explore the Ōtākaro Avon River Corridor
Get out in nature this weekend and head to the Ōtākaro Avon River Corridor and explore everything that is on offer. There are many awesome community initivatives happening and we encourage you to visit and explore this special collection of spaces.
The Ōtākaro Avon River Corridor runs from city to sea, covering the former red zoned areas of Richmond and Burwood. The area already hosts many exciting opportunities to play, explore and learn. From the Richmond Community Garden and Fungi Garm to the Te Ara Ōtākaro Avon River Trail and Adventure Ave Playground there is lots for the whole family to enjoy.
Head to the Christchurch City Council website to learn more about what is on offer.
Rollickin Dog Walk
Join the team at Rollickin for a 30-minute evening stroll through the awesome Ōtautahi Central City, ending back at Cashel Street starting at 4.30pm on Sunday 15 May.
Free Doggo-friendly scoops available! They've whipped up their dog, and human, friendly Woof Woof gelato for the walk.
The walk will support the SPCA with a gold coin donation collected at the end of the walk – 100% of which will go to the hard-working pals at the SPCA Christchurch Central. There is no limit of doggos per human, or human per doggos and humans need not be accompanied by a doggo, everyone is welcome.
Annie at the Rangiora Town Hall
The North Canterbury Musical Society are showcasing Annie, the popular story of a courageous orphan who believes her parents are still alive and will come to claim her from Hiss Hannigan's orphanage. When billionaire Oliver Warbucks offers to adopt her, she asks him to help her find her parents, but his offer of a huge reward is too tempting for Miss Hannigan and the con artists Rooster and Lily, who hatch a plot to kidnap Annie and collect the reward. Will they be caught? Will there be a happy ending for Annie, Daddy Warbucks and the whole gang, including Sandy the dog. 
As a family favourite for many, Annie the musical is the perfect way to take the whole family along to enjoy many hit songs and watch the talented children and adult cast take on familiar characters.
Held at the Rangiora Town Hall from now until 28 May, tickets start at $32.50. With limited tickets available, make sure you get yours today.
Hysterical
If poetry is more your thing, then make sure you head along to poetry theatre show Hysterical at the Little Andromeda Theatre. Fierce, feminist, and fulfilling, watch as internationally acclaimed poets Carrie Rudzinski and Olivia Hall use poetry to confront body politics, systemic sexism, and weep uncontrollably in the supermarket.
Hysterical intertwines social issues and personal stories to create a performance that is both confronting and accessible, powerful and needed. By weaving their voices together in duet, Rudzinski and Hall deliver a powerhouse performance encouraging the audience to laugh, cry, and experience emotion together.
Tickets are $20 and the show starts at 7pm on Friday and Saturday. Book your tickets online.


More from the Council source here