Christchurch has been included in TIME's 2021 World's Greatest Places list.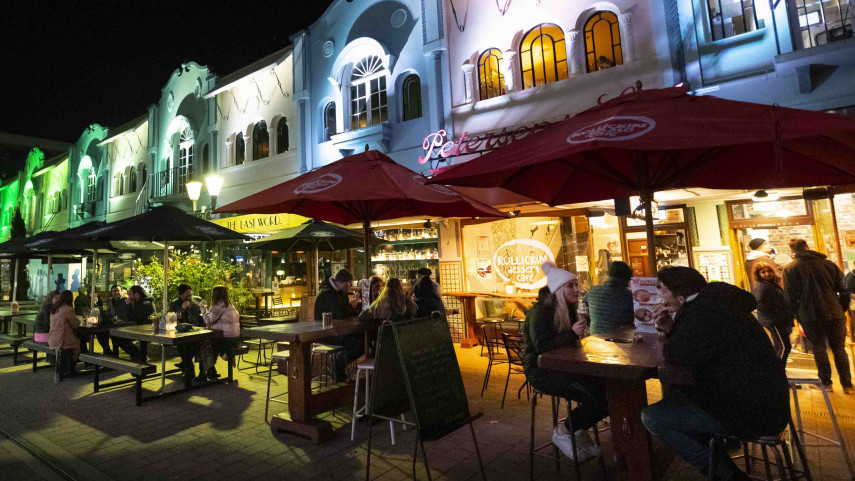 The magazine's annual travel guide includes 100 destinations "offering visitors an extraordinary experience that's unlike any other". It is the third year the New York-based magazine and news website have published the list.
"Our third annual list of the World's Greatest Places is a tribute to the people and businesses at the forefront of [the travel, tourism and hospitality] industries who, amid extraordinary circumstances, found ways to adapt, build and innovate," TIME said, referencing the challenges faced in the context of Covid-19.
"It shines a light on ingenuity, creativity, revitalization and re-openings in destinations across the world."
The list described Christchurch as "fully in recovery mode, welcoming hotel, restaurant and public-space openings almost every month".
It specifically called out the Ōtākaro Avon River promenade, Riverside Market, Tūranga and Te Pae Christchurch Convention Centre. Mention was also made of Gap Filler's creative use of space.
"Although our borders aren't open right now, I am sure that this will excite even greater interest in the city we have become," said Mayor Lianne Dalziel.
"We want to showcase the innovation and ingenuity which has been embedded in our city's DNA. The fact that TIME has recognised the full potential of our city will put us on the international stage."
ChristchurchNZ Acting Chief Executive Laura Dawson said she was excited to see the city on the list.
"Global recognition of our home is always special, especially in a publication with a reputation for truth and legitimacy," Ms Dawson said.
"We are proud of this city and its revitalisation, of its place in the world, of its destination offering and its liveability."
Ms Dawson said she was particularly chuffed with the inclusion because of TIME's criteria for selection.
"Ōtautahi Christchurch champions ingenuity and creativity, resilience and revitalisation – characteristics synonymous with our city's story – so to be included in TIME's list for these reasons is affirming and heart-warming," she said.
What TIME had to say about Christchurch
Ten years after a devastating earthquake razed much of the city, Christchurch is fully in recovery mode, welcoming hotel, restaurant and public-space openings almost every month.
The transformation can be best viewed with a walk along the new 1.2-mile-long Otakaro Avon River promenade. Highlights include the Riverside Market, an indoor farmers' market; the Turanga library, which has been rebuilt to withstand seismic activity using sustainable materials; and the $475 million Te Pae Christchurch Convention Centre, a curved gray brick building with a flowing interior inspired by the Avon River (set to open later in 2021).
And although vacant lots remain while rebuilding continues, they are regularly filled with creative and interactive installations such as hammock forests and a coin-operated dance floor.


More from the Council source here