Tickets have gone on sale for WORD Christchurch, which will feature international writers beamed in from afar as well as an array of talented authors and speakers from across New Zealand.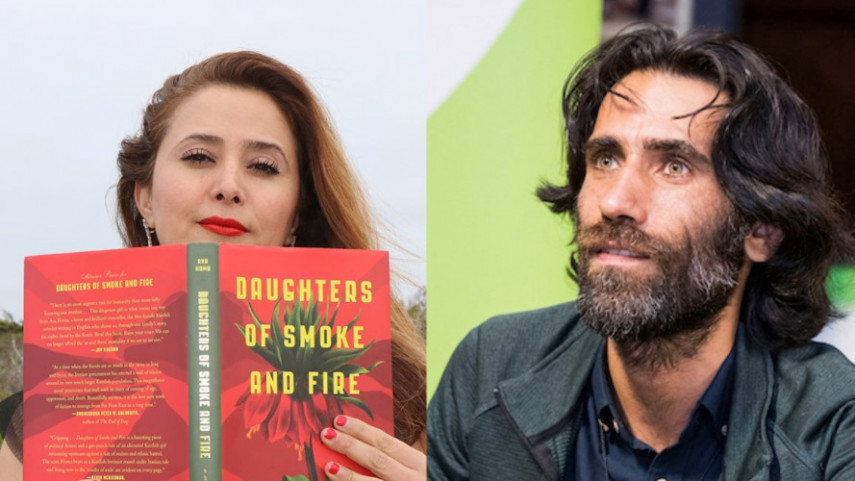 Earlier this year WORD announced that it was moving from a biennial festival to an annual event, in order to keep up with the ever-changing post-pandemic environment, and to meet the obvious hunger and demand for quality conversations and arts events in Christchurch.
Programme co-directors Nic Low (Ngāi Tahu) and Rachael King have worked together to create an exciting schedule of more than 80 events featuring over 150 speakers and performers for the festival, which will run from 25 to 29 August.
Hard-hitting global issues will be at the forefront. Former Prime Minister Helen Clark appears in conversation about her work as co-chair of the Independent Panel for Pandemic Preparedness and Response. She will also appear alongside former Tampa refugee, Abbas Nazari, as his book looks at 20 years since New Zealand welcomed 150 of its refugees, including Nazari, who was a child at the time.
International writers will appear via digital link, but this is no ordinary Zoom call. In the Faraway Near, WORD has created a custom-built venue and bar inside Tūranga that will bring the speakers to the audience's tables via digital display, creating an intimate and more personal atmosphere.
Writers featured in the Faraway Near include: Helen Macdonald, author of H is for Hawk; philosopher A. C. Grayling on the paradox of knowledge; Mark O'Connell, the Irish author of Notes From an Apocalypse; exiled Kurdish writer Ava Homa in conversation with Behrouz Boochani; Eliot Higgins, founder of open-source intelligence agency Bellingcat in conversation with Nicky Hager; novelist Hari Kunzru and award-winning Native American writer Tommy Orange. 
"Given we're in a pandemic and international writers can't visit, we've relished the challenge of creating intimate digital events," says Mr Low.
"The Faraway Near is a bar where you get to book a table with your friends, with a superb international author seated at your table, life-sized and in real-time.''
In a royal first for the festival and in a New Zealand exclusive, WORD will beam in Sarah Ferguson, Duchess of York from her home in Windsor, to talk with Nicky Pellegrino about the new romance novel based on her story and that of her ancestor.
Scotland's crime master Ian Rankin will also beam in live from the Edinburgh International Book Festival, which is happening at the same time.
New Zealand writers confirmed to take part in WORD include recent Ockham Book Award winners Airini Beautrais and Tusiata Avia, novelists Stephanie Johnson, Brannavan Gnanalingam and Paul Cleave, poets Tayi Tibble, Karlo Mila, Glenn Colquhoun and Kate Camp, and fiction-writers-turned-memoirists Charlotte Grimshaw and Patricia Grace.
Ngāi Tahu stories will ground the festival in Te Waipounamu. Sue Kedgley will discuss 50 years of feminism with Christchurch Mayor Lianne Dalziel; Rebecca Macfie will talk about her biography of trade unionist Helen Kelly; local hero Matt Brown will discuss his journey to the creation of the She Is Not Your Rehab movement; Tā Mark Solomon will launches his biography; and Ross Calman will discuss Te Rauparaha with Te Maire Tau.
"New Zealand is one of the few places in the world where we can still gather in person for a festival. We hope everyone will make the most of that opportunity, knowing the rest of the world is still stuck at home watching festivals on a screen," says Mr Low.
For tickets and more information visit wordchristchurch.co.nz.


More from the Council source here