Public consultation on proposals to upgrade the streets surrounding Te Kaha, Canterbury's multi-use arena, will finish in three weeks' time, on 30 November at 11:59pm.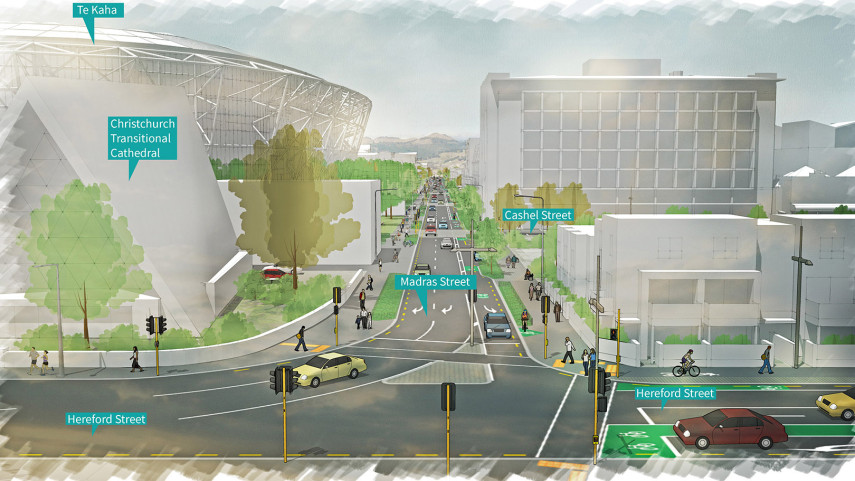 On 27 October the proposals were paused and the consultation period left open so the newly-elected Council could consider the proposed changes and suggest any potential modifications.
Council Chief Executive Dawn Baxendale says Council staff have now thoroughly briefed the new Council on the $33 million work package that will not only improve pedestrian safety and traffic management, but also replace outdated three waters networks around Te Kaha.
"It was important that we gave the new Council time to consider the issues before we ask them to make a decision on the next steps for this project," Mrs Baxendale says.
"Now that they have been briefed, elected members have agreed to extend the consultation until 30 November 2022. They will then consider the views of the public before they make a decision on the proposed changes."
More than 850 people have already provided feedback on the proposed plans, making it the Council's second-largest consultation this year, behind the Te Kaha budget increase engagement in June.