Summer Sundays are returning this summer with four themed concerts to entertain the crowds.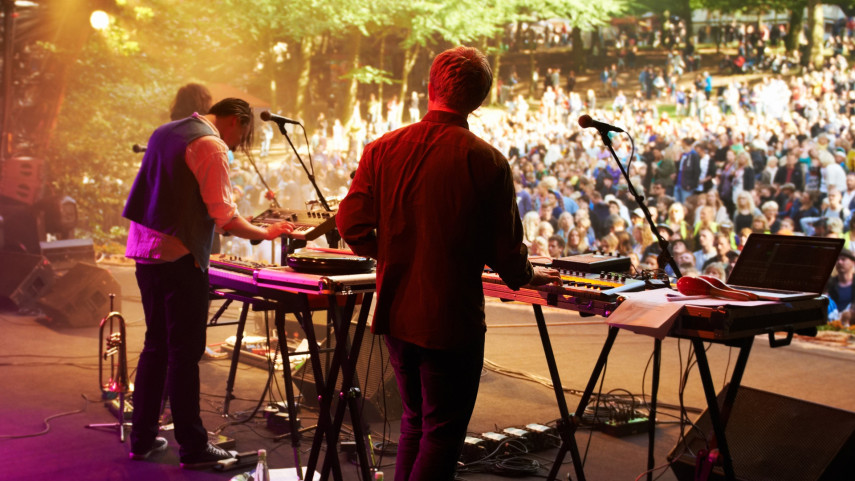 The free concert series will be held every Sunday from 29 January – 19 February at the Botanic Gardens.
"Summer Sundays is a great way to relax, unwind and enjoy the sweet sounds of some of Ōtautahi's best musicians," says Christchurch City Council Events and Arts Manager Lucy Blackmore.
"There's always a great, laid-back vibe at these events, which is perfect for a sunny summer afternoon. Bring your picnic blankets, snacks, friends and whānau and while away a couple of hours in the beautiful Botanic Gardens.
"Each concert features a different musical style; jazz, classic rock, country and dub – something to suit every musical taste."
First up on Sunday 29 January, will be Jazz on the Lawn with Tiger Moth. The show promises modern tunes reframed in a toe-tapping old-timey jazz style, featuring punchy horns and smooth vocals.
Next is the Classic Rock Sessions on Sunday 5 February, featuring Tattoo Voodoo and Sign of the Firebird.
Tattoo Voodoo present a collection of some of the greatest Rolling Stones hits, delivered with the style and swagger you would expect from the Stones themselves.
One of the city's favourite classic rock cover bands, Sign of the Firebird have curated a special set of songs featuring some of the biggest rock songs from the golden era of 60's and 70's.
Country Vibes take over the Botanic Gardens on Sunday 12 February. The Eastern, one of New Zealand's best live bands have played and toured with Fleetwood Mac, Steve Earle and Old Crow Medicine Show amongst others, ticking off miles, countries and 200 plus shows every year.
Stef Beck also joints the line-up. Stef is a local country pop singer-songwriter with a voice comparable to country Taylor Swift meets Alanis Morissette. She will be premiering new music from her highly anticipated sophomore EP.
Dub Days rounds out the series on Sunday 19 February. Local five-piece band The Hootź are emerging favourites of the Kiwi alt-rock scene. They will be joined by dub roots co-operative One Waka who will be delivering their take on reggae rhythms, up skanked tempos and soulful vibes.
The Summer Sundays concert series is free to attend and runs from 2-4pm on the Archery Lawn of the Botanic Gardens, every Sunday from 29 January – 19 February. Picnic food, drinks and chairs are welcome – but no glass.
Find out more about the Summer Sundays concert series.