People freedom camping in Christchurch and Banks Peninsula will face a few new restrictions this summer.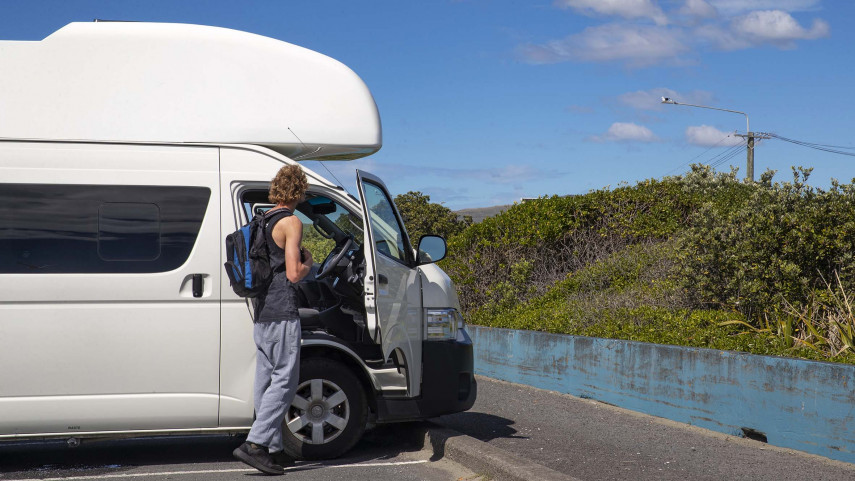 Christchurch City Council has adopted an updated, replacement Freedom Camping Bylaw that will come into force on 1 December 2021. It includes provision for:
A new City Coastal Restricted Zone where self-contained freedom campers can stay up for four nights in any 30 day period, with no more than two nights in any one place. This will address the issue of people camping in the area for long periods of time by using the 500 metre re-set rule in the old bylaw.
A ban on freedom camping in Southshore and in the hillside residential area in Takamā
A permanent ban on freedom camping in the North Beach Carpark on the weekends from October through to May. Previously the ban has been temporary.
A new rule to prevent campers from blocking thoroughfares, particularly in busy carparks, where other users need access and it could be a safety issue.
A change to where freedom campers can stay at Naval Point. A new specified area will allow up to 18 self-contained vehicles.
"The 2015 Freedom Camping Bylaw generally worked well but there were some areas where freedom camping was creating concerns for communities,'' says Deputy Mayor and Banks Peninsula Councillor Andrew Turner.
"The new provisions in the 2021 Freedom Camping Bylaw are a response to those concerns and should help to protect local communities from the adverse impacts of freedom camping, whilst still allowing opportunities for responsible campers to visit our beautiful district,'' Cr Turner says.
The Council consulted the public about its proposals to update the Freedom Camping Bylaw earlier this year. It received 97 submissions, all of which were considered by a Hearings Panel, chaired by Cr Turner, in September.
As a result of the feedback received in the submissions, the Hearings Panel decided to recommend to Council that it:
Extend the City Coastal Restricted Zone to the north to include Broadpark Road, Larnach Street, part of Ashton Drive and Sandholm Close.
Prohibit freedom camping in Southshore, from Caspian Street south. The original proposal was to include this area in the City Coastal Restricted Zone.
Prohibit freedom camping in the hillside residential area in Takamā Residents raised concerns during the submission process that the roads in this area were narrow, windy and steep and unsuitable for large camping vehicles, and provided few appropriate locations for freedom camping.
The Panel's recommendations were all accepted by the Council.
"We want freedom campers to visit and enjoy their time in our district but we do need to balance the interests of freedom campers with those of residents, other visitors and our local environment. I think we have achieved that with the new Freedom Camping Bylaw,'' Cr Turner says.


More from the Council source here