Planning rule changes designed to manage the noise from the Canterbury Multi-Use Arena will be considered by Christchurch City Council next week.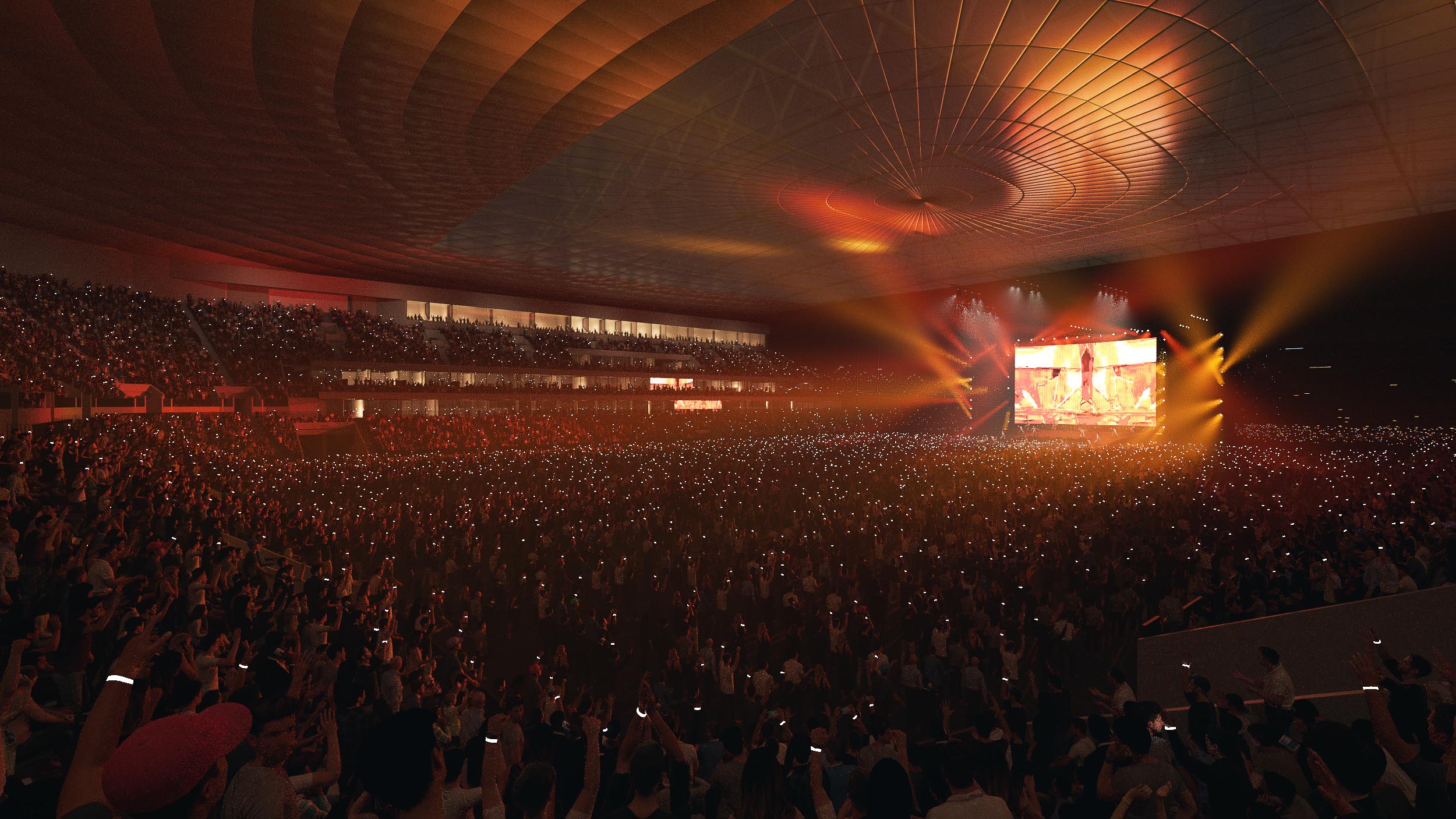 Proposed amendments include introducing noise limits to help avoid extremes of noise, a concert finishing time of 11pm, a cap of 15 concert days per calendar year to give residents certainty about the frequency of noisy events, and a requirement for a noise management plan.
The 25,000-seat, 36,000-capacity covered arena is the final anchor project in the Christchurch Central Recovery Plan and will help re-establish Christchurch as a key events destination.
Preparation work for the $473 million anchor project, to be built on a site bordered by Cashel, Tuam, Madras and Barbadoes Streets, is under way and early works are due to start next year.
Before work progresses further the Council wants to amend the Christchurch Central Recovery Plan (CCRP) and the Christchurch District Plan so it can effectively manage noise from the Arena, while  still supporting regeneration in the central city.
The proposals will be discussed by the full Council next Thursday, before strategic partners and the Department of Prime Minister and Cabinet are invited to give feedback. Following this, the Council will begin consultation with Christchurch residents.
"The public has already had an opportunity to give feedback on what type of rules they think are needed to manage noise issues appropriately and will have another chance now we have proposed what some of these could be," says Council Head of Planning and Strategic Policy David Griffiths.
"It is important these rules both enable the arena to operate successfully, and make a significant contribution  to the city's – and region's – economy, but also manage noise effects for  residents living close to the arena, and do  not  discourage  further residential development or redevelopment in the central city.
Following feedback from stakeholders and the community, finalised amendments will be reported back to Council and then submitted to the Minister responsible for Greater Christchurch Regeneration.
The Canterbury Multi-Use Arena is scheduled to open by the end of 2024.
For more information and regular updates on the CMUA, visit canterburyarena.co.nz.