Christchurch City Council is taking steps to close some short sections of road around the Ōtākaro Avon River so that a new City to Sea pathway can be built.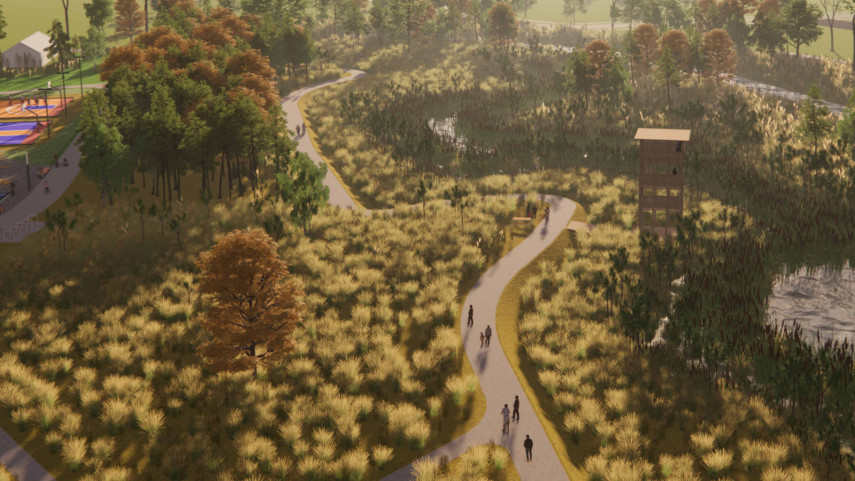 The Council has today agreed to begin the process for formally stopping – and eventually closing – a 900m section of Avonside Drive between 748 Avonside Drive and Wainoni Rd, and a 100-metre section of Kerrs Road, between the northernmost house and Avonside Drive.
The pathway will be built in stages and the road closures will take place between 2023 and 2026, depending on the final construction design.
The road closures will enable the Council to build a new eight-kilometre shared pathway that will start at Barbadoes Street and largely follow the course of the Ōtākaro Avon River through the regeneration area to the sea at New Brighton.
"This is a very exciting decision for the future of the Ōtākaro Avon River Corridor," says Mayor Lianne Dalziel says.
"The Regeneration Plan had an incredible vision of creating a unique area where residents and visitors can connect with each other, the land, and the river.
"The decisions we're making around these road closures are consistent with that Plan, as we bring the vision of a shared pathway weaving through wetlands and ecologically restored areas to life."
The Council has also agreed today that staff can look further into a proposal from Christchurch's flatwater sports groups to reconfigure the course of the Ōtākaro Avon River along Kerrs Reach, and to relocate their on-land facilities to more suitable land directly across the river from their current base at Porritt Park.
The proposal would enable the Council to repurpose the Porritt Park site for a future riverside landing.
"Potentially, the proposal to alter the course of the Ōtākaro Avon River and create an ecological island sanctuary could have a range of benefits and it's certainly worth exploring further," says Mayor Dalziel.
"Being able to train safely on the river has been an issue for flatwater sporting codes for years, and carefully modifying the river's course could not only address that, but also increase the īnanga spawning habitat at the same time. We'd like to understand the full effects and benefits the proposal could provide for the community and the native flora and fauna."


More from the Council source here