Now in its 30th year the annual KidsFest holiday programme continues to be popular with many sessions fully booked.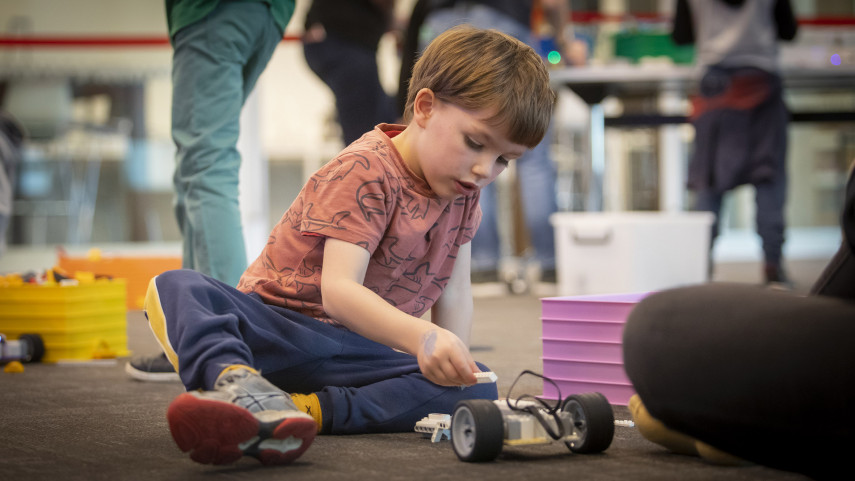 Tūranga Central Library is playing host to daily workshops including those run by Imagination Station, where kids design and build their own remote controlled car using LEGO Technic and motors.
Imagination Station Manager Anna Ross says the programme mainly appeals to 7-10 year old's and most have an existing interest in Lego. 
"It's a lot of fun. There's heaps of problem solving – trial and error – and making new friends!"
During the 90 minute session participants are given a battery pack, receiver and two motors along with some insider tips to help them build a remote controlled vehicle.
Nine-year-old Zach enjoys robotics and says he likes the technical side of the workshop.
"I like the freeness of it, you can do whatever you like."
When the wheels break off he's not fazed. "Whoops. I might need to find two larger supports for the third wheel," he says.
Once the cars are built they're tested for any issues, the drivers get a bit of training and then the fun begins as the drivers take on challenges to test their driving skills and the cars' speed and strength.
There are a quite a few head-on collisions, but that's all part of the experience.
A nine-year old participant says she's probably going to get some LEGO Technic for her birthday. "I really like remote-controlled things."
The annual two-week KidsFest events programme is produced and supported by the Christchurch City Council. It runs until Sunday 25 July.


More from the Council source here