Every Saturday, the centre hosts a two-hour Sensory Swimming session at the Learn to Swim pool within the facility.
The pool is closed off from the busier main pool, there is no music, and the lights are dimmed. It's a smaller space, with a maximum of 25 people allowed. Sensory toys and equipment are also available for the swimmers.
The resulting environment is a welcoming oasis for customers who find swimming pools too noisy or congested.
David Bailey, Manager Recreation and Sports Services, says the idea for sensory sessions was first trialled when staff heard the sessions were proving successful in other cities.
The sessions have slowly built in popularity.
"We knew that some people were not swimming because they found pools too noisy, busy or unpredictable. This is a way to make leisure swimming accessible to more customers who just need a quieter, calmer space.
"Everybody benefits from having their sensory needs met, whether they have disabilities or not. The pool is a space for everyone – adults and children."
Swimmers also have their own dedicated change rooms at the end of the session.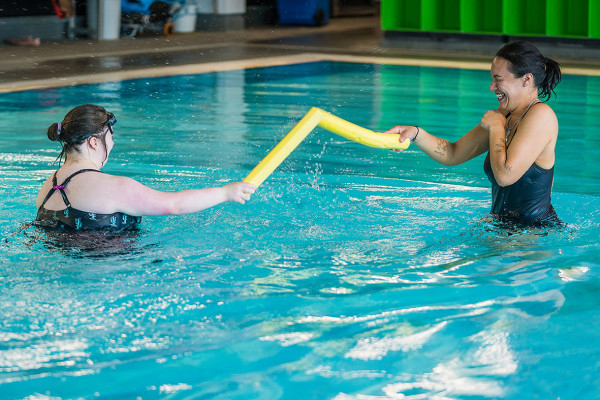 The pool is life-guarded and the Hāpai card can be used. Caregivers supporting a swimmer do not need to book a spot. Sensory Swimming sessions need to be booked in advance. Standard pool entry fees and normal rules apply.
The Pioneer Recreation and Sport Centre is also the home of The Southern Centre.
The Southern Centre is a multi-sensory environment, which helps reduce stress levels, develop social skills, while providing a stimulating or relaxing environment for the guests.
The Southern Centre is for everyone, but individuals who most benefit are adults and children who have learning differences, disabilities or anxiety or stress-related problems.
The Southern Centre is operated under a partnership between the Christchurch City Council and Canterbury Multi-Sensory Trust.
The Southern Centre has been recognised on the international stage, winning the World Leisure Award for Innovation and Excellence.