Every year Santa's Workshop produces wooden toys for children in need and donates them to the Mayor's Welfare Fund for distribution.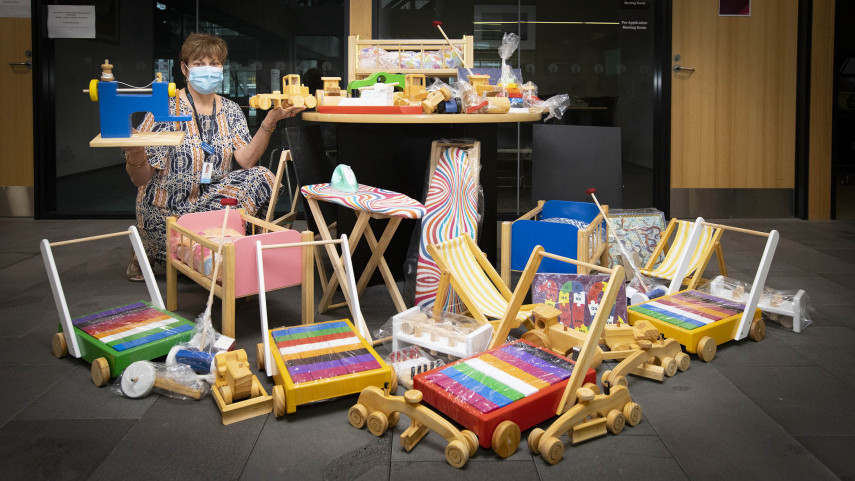 Santa's Workshop is a group of retired men and women who meet regularly during the year to create the toys.
The group has been operating for about 15 years and makes a wide range of beautifully crafted toys out of natural wood and fabric.
They include push trolleys, hammer and peg sets, ironing boards, cots, lawnmowers and puzzles.
Fund Administrator Brian Pegler says the toys are gifted to community organisations for distribution to families facing hardship or other challenging circumstances.
He says it is humbling to see the generosity that is out there in the community.
"This time of year can be very difficult for some people. Santa's Workshop show us what the spirit of Christmas is really about."
Nurse Maude Social Worker Bridget Copeland visited the Christchurch City Council Civic Offices today to collect toys for families undergoing palliative care.
"I am in amazement at the workmanship that Santa's Workshop has produced," she says.
"Thank you so much for the Christmas cheer we can give to our families."
The Mayor's Welfare Fund was set up in 1897 as the 'Mayor's Coal and Blanket Fund.' It provides assistance to families facing undue hardship. 


More from the Council source here