Christchurch City Council will next week consider whether to go ahead with an agreement that would see a prominent central city heritage building restored and leased.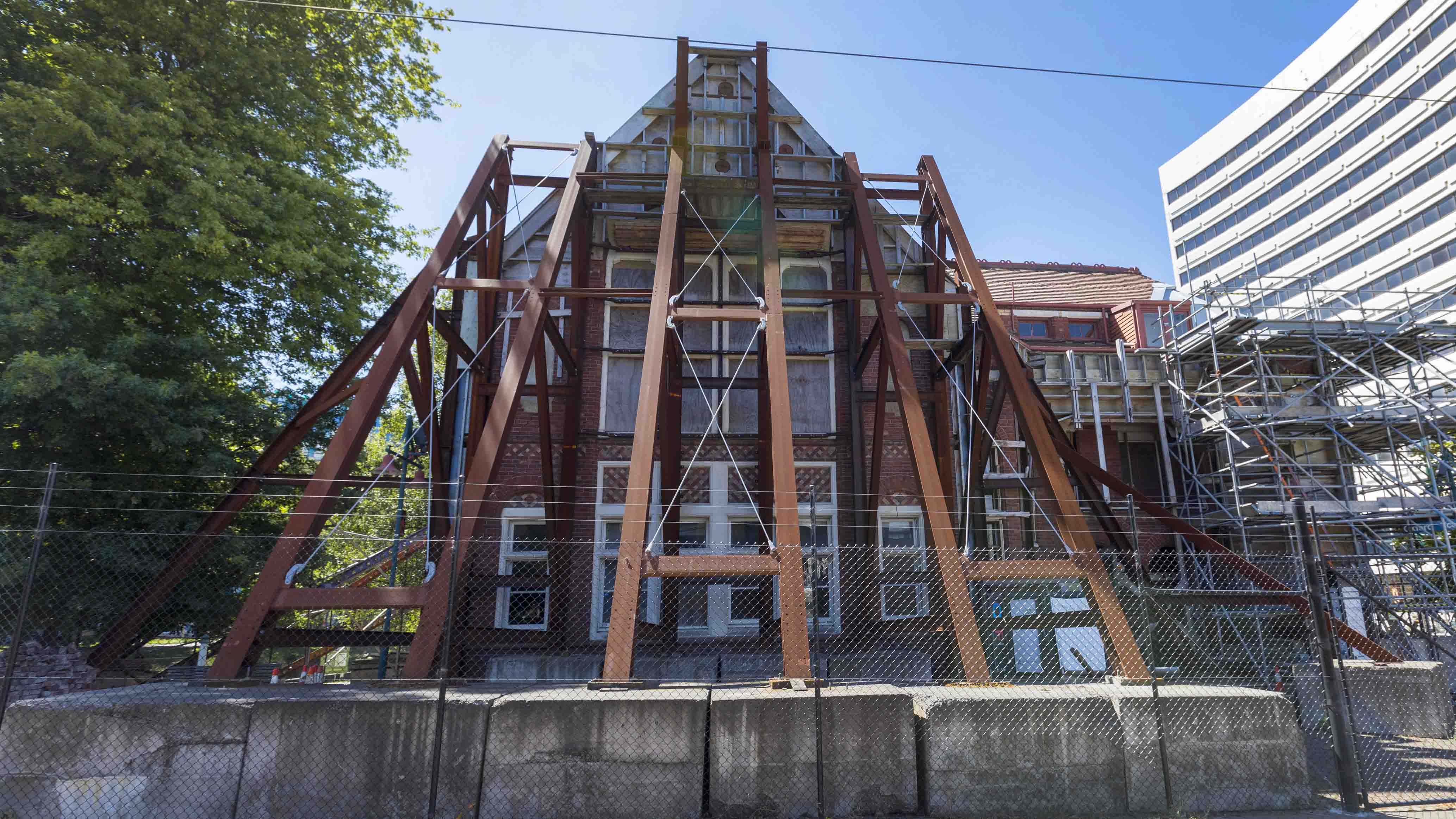 The Old Municipal Chambers, corner of Worcester Boulevard and Oxford Terrace, was significantly damaged in the February 2011 earthquake and has been closed to the public since then. The building was the first permanent, purpose-built civic offices for Christchurch City Council and a landmark along the Ōtakaro Avon River Corridor.
At their next meeting on Thursday 10 December, Councillors will consider a recommendation for a new charitable trust set up by private company Box 112 – the City of Christchurch Trust – to lease the Old Municipal Chambers, previously known as Our City Ōtautahi.
Under the lease agreement, Box 112 would undertake the strengthening and refurbishment of the building at the direction of the trust. Box 112 would also be responsible for obtaining any consents needed for the building.
Up to $10 million of Council funding, already set aside in the 2018–28 Long Term Plan, would be used by the Trust to carry out the restoration work.
After the restoration work is complete, the trust would lease the building for 50 years and maintain it at no cost to Council.  The lease allows the building to be used as an office, hospitality and education space and the second floor can also be used as residences. The trust would hold at least two public open days every year.
The recommendation to grant a lease comes after Box 112 responded to a Council Expression of Interest process to find a future use for the building.
Council Principal Adviser Community and Citizens Brent Smith says the building was propped after the earthquakes and regular maintenance work has been carried out to ensure it does not deteriorate further.  Additional repairs are needed to ensure the building is watertight and these will be carried out early next year.


More from the Council source here