Christchurch residents can look forward to an event-packed spring and summer as the lifting of Covid-19 restrictions clears the way for lots of fun community events.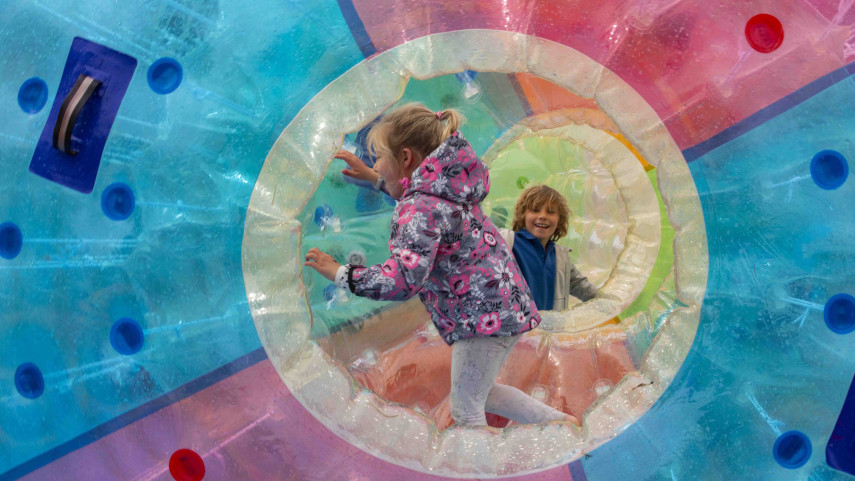 Christchurch City Council Events and Arts Manager Lucy Blackmore says it is a welcome change to have more certainty around event planning.
"There's been a lot of disruption over the past couple of years so we're thrilled to have more certainty as we plan for the warmer months ahead," says Ms Blackmore. "We're gearing up for a big summer season packed with exciting community events."
However, Christchurch residents do not have to wait until summer for the fun to begin, as there is a big line-up of events planned to add extra buzz to city life in the spring.
There's the Days of Ice festival starting later this month, which will celebrate Christchurch's unique connections with Antarctica with 11 days of events and activities, the T20 Tri-series between the Blackcaps, Pakistan and Bangladesh at Hagley Oval in October, and the Fast5 Netball World Series in early November.
November will also see the return of the traditional Cup and Show Week events – the races at Riccarton and Addington and the New Zealand Agricultural Show.
The Council's summer events programme will get underway with the Christmas Family Festival at Victoria Square on Sunday 4 December.
"This is a new event which will have family entertainment and activities to get everyone in the festive spirit," says Ms Blackmore.
"The good times roll through to our New Years' Eve party in North Hagley Park. The NYE22 event is headlined by Dragon, who will be playing their hits like April Sun in Cuba and Rain as we ring in the New Year.
"Sparks will be back in January to entertain the crowds and showcase the wonderful local talent of the Christchurch Symphony Orchestra and other performers. 2023 is the 40th anniversary of Sparks and we're working out some special ways to mark the occasion – watch this space."
The Summer Sundays concert series and Summer Theatre events will run through January and February.
"The Anthony Harper Summer Theatre series was cancelled last January but planning is underway to bring it back to the Botanic Gardens this summer."
The summer events season is rounded out with Kite Day at New Brighton Beach on 4 February.
"We'll continue to keep an eye on any COVID developments and remain ready to adapt to any changes.
"For now we're full steam ahead and look forward to sharing more details about all the fun, fabulous events we have coming up as we get closer to summer," says Ms Blackmore.