Arts collective Pacific Sisters will play a key role in the final weekend of SCAPE Public Art and the final days of Te Pū o Te Wheke with a special Fiafia PIKNIK 2023 event this Saturday.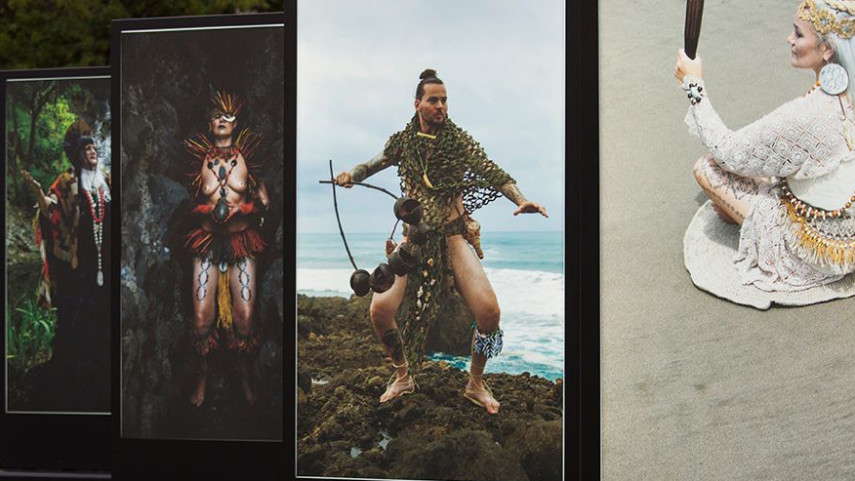 Established in the early 90s, Pacific Sisters is one of the longest established Tangata Moana art collectives in the country, recognised locally and internationally for their multi-disciplinary practice  and fashion activism.  
The Sisters' Te Pū o te Wheke opened on Nov 5th in Ōtautahi Christchurch, as part of the SCAPE Public Arts Festival Season 22, and runs until January 30th, 2023. Eight individual photographs of NIU AITU (ancestors) are installed back-to-back in four lightboxes outside Te Pae Convention Centre on Oxford Terrace. 
The Fiafia PIKNIK 2023 event will take place in central  Christchurch on Saturday 28 January from 10am–4pm at the Kate Sheppard Reserve, 159 Oxford Terrace. Bring a PIKNIK, a rug and wear your best frock! 
The event will showcase live music, performance, taonga puoro, and poetry, including local artist  Mahmah Timoteo, poet Daisy Speaks and up-and-coming musicians Twin Harmony.
Pacific Sisters will provide a range of workshops sharing new skills and knowledge, in partnership with Tagata Moana Trust and Moana Vā, both local organisations championing youth and queer  communities.
 The day culiminates with Pacific Sisters' signature free-style frock action where the public are invited to show off their styles on the catwalk with what they have made in the workshops throughout the day.
Image: Heather Milne: Pacific Sisters 'Te Pū o te Wheke' (2021) from the SCAPE Public Art Season 2022.