Christchurch City Council staff want to gauge the market's interest in developing an empty piece of land in the city's Performing Arts Precinct.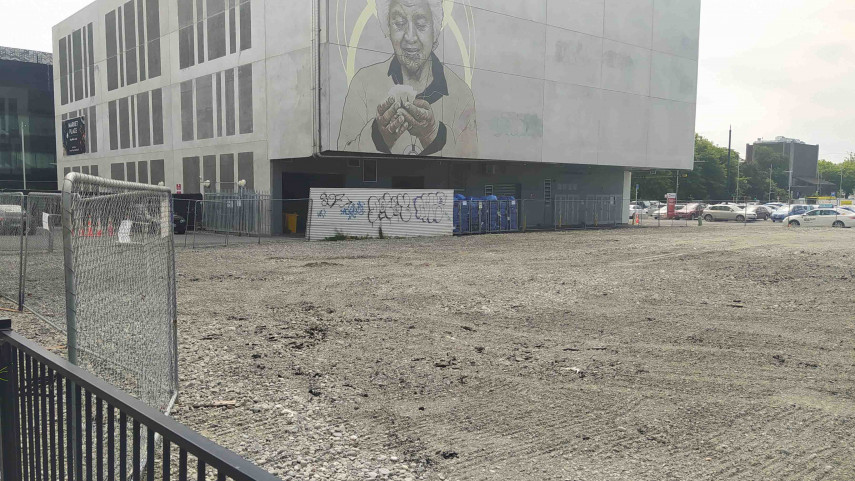 They are bringing a report to the Council's Finance and Performance Committee meeting on 29 July that recommends the Council run an expressions of interest process to see who might be interested in developing the 1500 square metres of land at 128-138 Armagh Street.
The site was formerly occupied by the Ken's Cameras building.
Any development on the site will need to strengthen the creative offering of the Performing Arts Precinct and contribute to the vibrancy of the central city.
The Performing Arts Precinct is one of the anchor projects in the post-quake Christchurch Central Recovery Plan and currently includes the Isaac Theatre Royal and The Piano: Centre for Music and the Arts.
The Council is working in partnership with The Court Theatre to build the theatre's new central city home in the precinct. The project is currently in its design phase, with construction on the new theatre building expected to begin early next year, ahead of a planned opening in late 2023.
The Council is also in negotiations with a preferred provider for a multi-storey parking building within the Performing Arts Precinct.
"We want to see the land at 128-138 Armagh Street used to bring life to the city and complement other performing arts venues in the area.  Preferably the use will bring in people and activity during the day, when other venues are quieter," says Council Head of Facilities, Property and Planning Bruce Rendall.
"We think there might be people or organisations out there who could be interested in developing it for activities relating to the performing arts such as rehearsal, teaching or performance spaces. We are recommending the Council test the market by calling for Expressions of Interest. Depending on the response that we get, we may then look to shortlist a number of organisations to approach to tender for the development of the site.''
Subject to the Finance and Performance Committee's approval, the EOI process will get under way in August.
Read the report on the Performing Arts Precinct development. 


More from the Council source here