Social housing is returning to the east for the first time since the earthquakes, with 19 new homes providing relief to residents in need.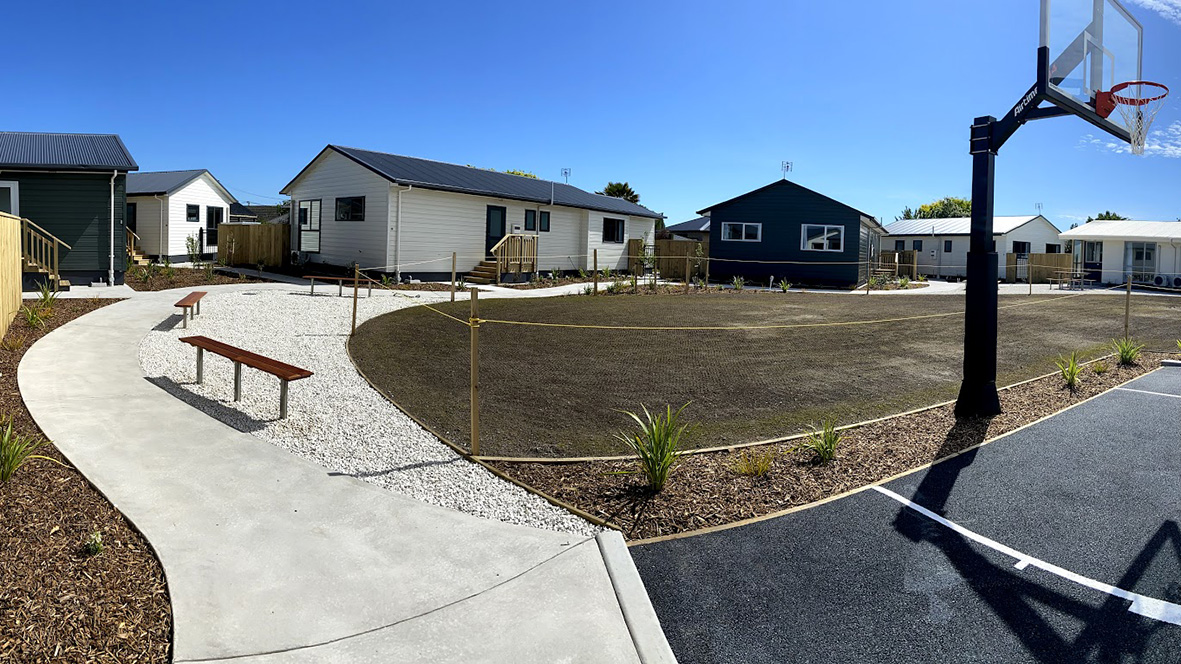 The Ōtautahi Community Housing Trust (ŌCHT) is behind the new community housing complex – called Reg Stillwell Place – on Palmers Road in New Brighton.
It will be officially opened at a ceremony on Friday morning.
ŌCHT Chief Executive, Cate Kearney, says the new development will be welcomed by people who continue to manage challenges after 2010/2011 earthquakes.
"There's a way of life here, a connection to the sea, the strong history of early Christchurch embedded in the East; people love living in this area, and ŌCHT is so pleased to be able to help some of them make their homes here."
The project is part of an agreement that ŌCHT has with Christchurch City Council to provide more community and affordable homes across the city.
The complex includes 12 relocatable homes that were transported from Linwood Park in August this year. They have been refurbished as two, three and four-bedroom homes. Meanwhile, a community hall already on site is now a three-bedroom home, and a further six bedsits have been redeveloped into one-bedroom homes.
Some of the residents who will live at the complex are returnees; people who lived in the pre-refurbished homes, and wanted to come back after the work was completed.
Ms Kearney says she is looking forward to Friday's official opening ceremony. Housing Minister Megan Woods will be in attendance.
"Community housing was part of the last Government's plan to get more New Zealanders into housing, and the challenges of the Covid-19 pandemic is a core critical consideration as we plan for the future…as Christchurch grows and our population changes, the demand for affordable housing is increasing."


More from the Council source here