A name change for Avonhead Park Cemetery will reflect its significant location as the interment site of the unidentified victims of the 22 February 2011 earthquake.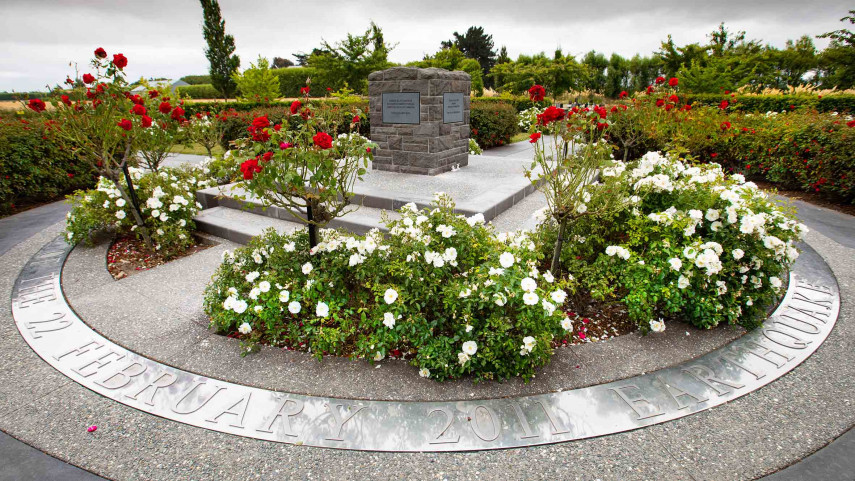 Following the February 2011 earthquake, the Christchurch City Council designed an interment site for victims at Avonhead Park Cemetery.
The central feature was a gift from the city to the four unfound victims, while the outer circle consists of ash beams for use by all victims of the earthquake and their immediate families.
A 2019 request from Friends of Avonhead Cemetery for the cemetery to be renamed Avonhead Memorial Cemetery has been approved by the Ministry of Health following community consultation and a Council recommendation.
The Quake Families Trust supported the requested change.
Council Head of Parks Andrew Rutledge says the new name underlines the wider significance of the cemetery as a commemorative landmark.
"The site is an important focal point for the community and its status is better reflected by this change."
Waimairi ward Councillor Sam MacDonald says it is fitting to rename the cemetery given the significance of the site.
"This is where we hold a memorial service each year on 22 February. It's where schools, residents and local community groups meet to pay our respects and it is appropriate that the name reflects that importance to our city."
Other city council cemeteries with 'Memorial' in the title include the Memorial Park Cemetery in Bromley, and the Diamond Harbour Memorial Gardens Cemetery.
The central city's Oi Manawa Canterbury Earthquake National Memorial on the edge of the Ōtākaro/Avon River honours those who lost their lives in the earthquake, and acknowledges those who were seriously injured and everyone who helped in the rescue and recovery operation.