Christchurch will soon be home to seven large freestanding lightboxes celebrating and promoting creativity in Ōtautahi.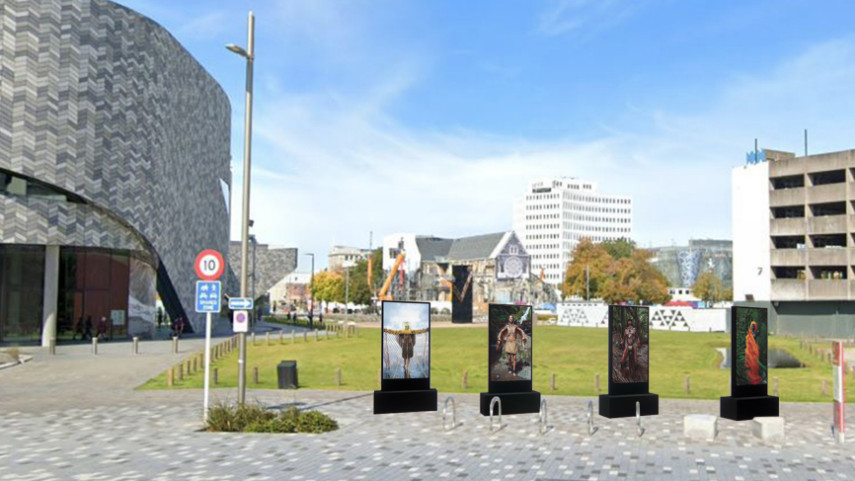 The new lightboxes will be a dedicated resource for the arts and will showcase a changing array of original artworks.
They will bring much-needed public art infrastructure to Christchurch's central city and help create a stronger plaform for Toi Ōtautahi, the city's arts and creativity strategy.
"We are proud to be working with Christchurch City Council to bring a new public resource to Ōtautahi," says SCAPE Public Art Executive Director Deborah McCormick. "To have assets that can accommodate changing artworks is a wonderful thing for the city.''
Christchurch company Signtech is fabricating the lightboxes for temporary placement in advance of the 5 November opening of the SCAPE Public Art Season 2022. Christchurch City Council will be looking to install the lightboxes in a permanent site in the next three to five years.
"It is such a pleasure to be delivering this valuable asset to Christchurch's creative community," says Kiri Jarden, the Council's Principal Arts Advisor. "Public arts are important for connecting place and identity, and we want to build upon our unique bicultural heritage as a city in the Pacific to share more diverse cultural narratives."
With the support of the Council and the Public Art Advisory Group, SCAPE Public Art is premiering four of the new lightboxes with artworks from Pacific Sisters. The lightboxes will be located along the Ōtākaro Avon river side of Te Pae Christchurch Convention Centre, facing the old Provincial Chambers.
Pacific Sisters is a fluid art collective of Pacific and Māori fashion designers, artists, jewellers, performers and musicians, formed in 1992 to amplify Pacific bodies, stories, genders, garments and expressions. Their groundbreaking work has been instrumental in highlighting the urban style of an entire New Zealand-born Pacific generation.
Their art, encompassing everything from small-scale exhibitions to large-scale festival performances, is reflective of the connections they have found with Pacific stories, lands, peoples, and each other, asserting both Pacific and Pākehā identities.
Te Pū o te Wheke is the Pacific Sisters' latest body of work, recently shown at the Bishop Museum in Honolulu as part of the Hawai'i Triennale 2022. Comprised of eight full-length portraits depicting each sister's aitu, or avatar, the physical artworks create a space where people can meet, contemplate and interact with each aitu.
For a more immersive experience, the works are also activated through augmented reality, co-developed with iSPARX, on The Pacific Sisters app. The portraits were produced in close collaboration with photographer Pati Tyrell and address the foundational question: "Who are you?"
The Pacific Sisters app is available to download free on the App Store.