Two new initiatives to make it safer for young people while at Council pools will be launched this summer.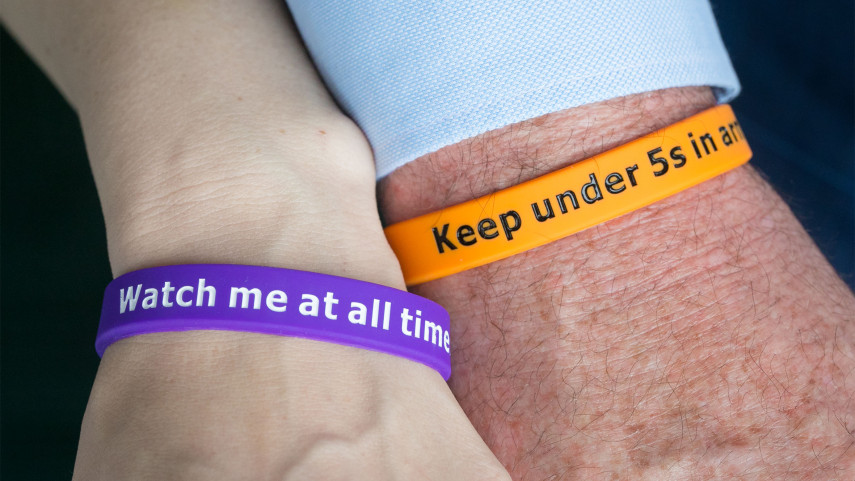 Coloured wristbands will be provided to young children or their caregivers when visiting Christchurch City Council-operated pools from today. Also, from 16 January 2023, children under 12 years will need to be accompanied by a caregiver aged 16 or older.
"These facilities are enjoyed by all ages and we want to ensure that everyone has a great experience when visiting. We've made these changes to make it safer for young people who use our facilities and easier for our staff to talk about best practice," says Council Head of Recreation, Sports and Events Nigel Cox.
The wristbands have been successfully trialled for the past year at Te Pou Toetoe: Linwood Pool and will now be introduced at other Council-operated pools.
The coloured wristbands make for a safer trip to the pool by helping lifeguards on duty to identify young children and have conversations with their caregivers to ensure they are being appropriately supervised.
Under the new initiative, parents or caregivers of children zero to four years old will be given orange wristbands to wear while they are in the pool. Children under the age of five need to be within arm's reach and under constant supervision of a responsible caregiver aged 16 or older at all times.
Purple wristbands will be given to children aged from five to seven years old. Children in this age group must be actively supervised by a responsible caregiver aged 16 or older who is within the pool area and able to provide immediate assistance.
"We know that younger swimmers can get into trouble faster than adults and expect children younger than eight to be actively supervised by their parent and caregiver while in our pools,'' says Mr Cox.
"It is difficult as a lifeguard to figure out who fits into which age group and know who is being actively supervised, especially in the height of summer when our pools are busy.
"The wristbands make it easier and will help to keep our youngest pool users safer,'' Mr Cox says. "We have also updated our age of admission across all our facilities, so from Monday 16 January 2023 children under 12 years will need to be accompanied at all times by a caregiver aged 16 or older unless they are attending a supervised programme or activity, such as club event or Swimsmart lesson.
"We know that this could be a big change for families and caregivers and might take some time for people to adjust to the new approach. We've factored in extra time so our staff can talk to customers about the benefits of the rule change and what that'll mean for their next visit to a Council facility.
"In the meantime, if you are visiting our pools with young children and are provided wristbands to wear, please make sure you use them. It will help ensure that everyone can enjoy our pools safely.''
The Council's outdoor pools are open to the public for summer. Waltham Pool is opening this week, once work to install a new pool liner has been completed.