An improved transport hub, upgraded park drainage, updated library and a new $22 million pool complex are among the publicly-funded projects under way in Linwood.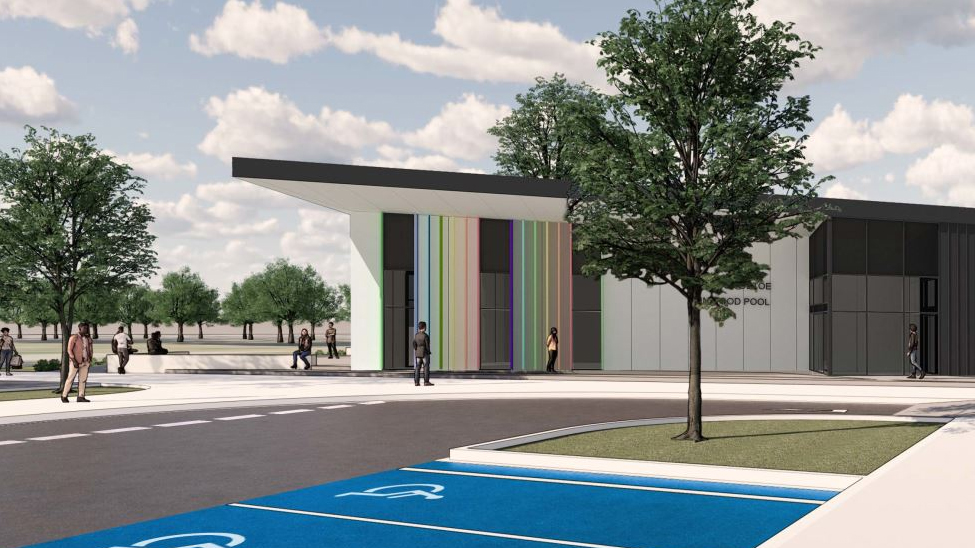 Christchurch City Councillor Yani Johanson, who represents the Linwood ward, says it is great to see the long awaited projects in construction. The significant public investment in the area will help contribute to improving community well-being.
Cr Johanson says that the busy urban transport hub near the Eastgate Shopping Centre in Linwood will be easier to access following an upgrade that is due to begin on Monday 10 May and be completed in August.
New bus shelters, a signalised pedestrian crossing and a landscaped waiting area are part of the improvements to make it easier to access the Buckleys Road bus hub by Eastgate.
Norwich Street will be made into a cul-de-sac as part of the work to create space for the new bus shelters and waiting area.
"Currently bus stops are split up along Buckleys Road with passengers having to run across the road to access them and buses parking across driveways. The improvements we are making will make it easier for bus passengers to access the bus hub and for local residents to get in and out of their properties,'' Cr Johanson says.
In addition to the transport hub improvements, the Linwood Library and Service Centre has recently undergone a makeover, with new furnishings, decor and an improved layout to better suit community use.
"The drainage at Linwood Park is also being upgraded, which will help support the champion Linwood Keas Rugby League Club and enable greater use of the park in the winter,'' Cr Johanson says.
"Work on Linwood's new pool complex is also well under way, with the walls and roof in place, and the pools beginning to take shape.
The $22 million Te Pou Toetoe: Linwood Pool – complete with a 25-metre lane pool, a deep-water splash pool, family spa, learn-to-swim pool, and a pool for toddlers – is on track to open at the end of this year.
"By investing in our community, we can foster multiple benefits and support stronger connections among people to get better outcomes for health, recreation, and transport,'' Cr Johanson says.
"Many of the projects currently under way were delayed due to the impact of the earthquakes so it is fantastic to finally see them come to fruition.  The community has shown incredible patience and perseverance and it is great to be able to deliver these projects that will make a positive difference" he says.


More from the Council source here