It was after 10pm on 24 October, 1870 when a fire started in an empty house on Lyttelton's Oxford St between the Queen's Hotel and a boot-maker's shop.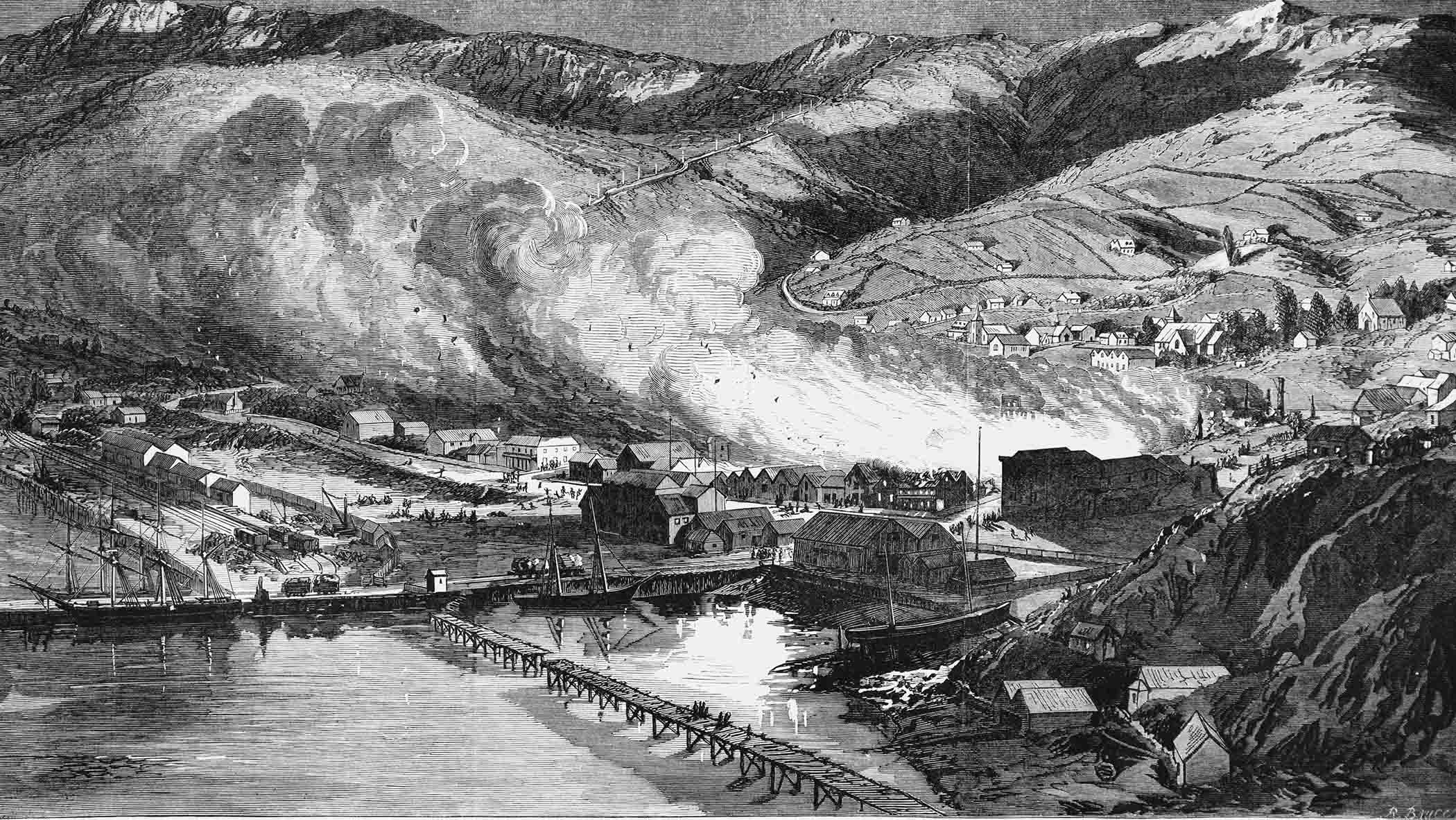 The flames quickly spread through nearby shops until both sides of London St were burning. The fire raged along Oxford St and Norwich Quay through wooden houses, stables, a warehouse full of wheat and two ship chandler's (marine equipment) shops and then set most of the township ablaze despite the desperate efforts of the local brigade.
Some of the drama of that night is captured in a new exhibition called Sifting the Ashes: The Great Fire of Lyttelton which has been researched and put together by Lyttelton Library staff for the Christchurch Heritage Festival.
The display will feature original sources describing the progress of the fire, attempts to control it, and its aftermath as the damage was assessed and the town rebuilt. Lyttelton Museum has given the library permission to use photos from its collection. 
Christchurch City Council Head of Libraries Carolyn Robertson says the exhibition is a response to the community's strong interest in local history  and staff have gathered material from library archives, digital maps and other resources.
"The fire was a momentous event and one that many Christchurch residents might not be aware of. The Heritage Festival is an opportunity to remember and inform people about the city's past. There are so many stories to explore and uncover and some great resources available through the library to use for research." 
On that night 150 years ago, the brightness of the sky above the Port Hills alerted people in Christchurch to the fire and reinforcements travelled to the port by train, including a steam fire engine that was hurriedly loaded on board. 
The huge blaze was finally brought under control, but by that time most of the commercial area of Lyttelton had been destroyed with over £100,000 worth of damage.  At the time it was the worst urban fire in New Zealand's history.
A report in The Press the following day described the chaotic scene as "terrifically grand". "…the whole block, some three acres in area, being one solid mass of fire, lighting up the harbour and surrounding hills. 
"The scene on the reclaimed land was of a most painful character, women and children being huddled together on heaps of furniture, utterly homeless, and only partially clothed."
• Sifting the Ashes: The Great Fire of Lyttelton, at Lyttelton Library, 20 October to 14 November. Open Monday to Friday 10am-6pm and Saturday 10am-1pm.


More from the Council source here