The COVID-19 lockdown is going to push out completion dates for two of Christchurch's biggest construction projects – the Te Pae Christchurch Convention Centre and the Parakiore Recreation and Sport Centre.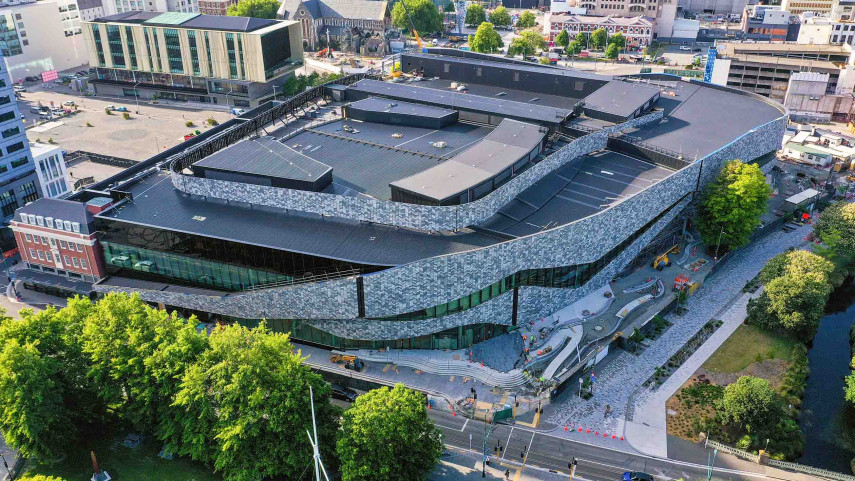 Te Pae was due to open in October but Ōtākaro Limited Chief Executive John Bridgman today confirmed the opening would be delayed as many of the specialists needed to complete the facility are unable to travel from the North Island.
"At least 30 experts in areas such as fire systems management and other aspects of commissioning and compliance for a venue of this scale are based in Auckland and Wellington," Mr Bridgman says.
"It's understandable these people won't be able to travel outside their regions for some time. Also productivity on-site will be reduced with the Level 3 personal distance requirements. With all the unknowns, we can't yet provide a firm opening date but we are aiming to provide event organisers with as much clarity as is possible at the moment.
"This is a large facility and we're unlikely to be able to host the most complex events such as big conferences and exhibitions this year but we are optimistic of holding meetings and banquets before Christmas.
"We really feel for everyone who continues to be impacted by COVID-19. It's been a tough year and we are really hoping to end it on a positive note by hosting some festive season events at our impressive new venue."
Mr Bridgman says it's important to remember that Te Pae Christchurch is being built for the long-term benefit of the city and the region.
"While we are very keen to get the doors open as soon as possible, this will be a key city asset for decades to come. Even allowing for COVID-19, it's likely to provide about $600 million of direct economic benefit in the next 10 years.''
The 2021 Smart Christchurch Innovation Expo scheduled for 31 October and 1 November was going to be one of the first events at Te Pae that the public could attend.
Expo organiser and Smart Christchurch Manager Michael Healy says they are working with venue company to reschedule the expo to early 2022.
"Unfortunately the latest lockdown means we are unable to go ahead with the event as planned this year, but we are determined to proceed with the expo at Te Pae and are currently in discussions about locking in some new dates,'' Mr Healy says.
The latest COVID-19 disruption has also impacted work at the Parakiore Recreation and Sport Centre.
Construction will now not be completed until at least a couple of months after the pre-lockdown target of the end of 2022.


More from the Council source here