Mayor Lianne Dalziel and Environment Canterbury Chair Jenny Hughey are throwing their support behind a campaign to make Christchurch New Zealand's first National Park City. Here they explain why.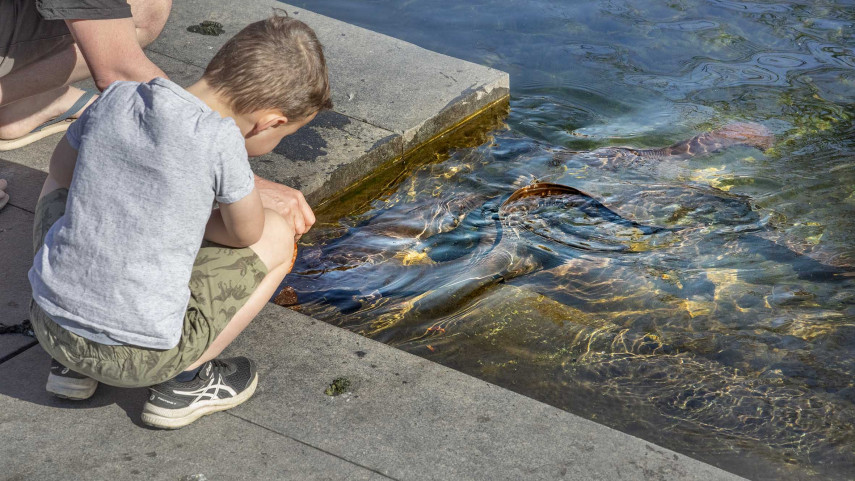 One of the reasons that so many people love living in Christchurch City is because we are never far from the great outdoors.
We have the stark beauty of the Port Hills as the backdrop to our city and the mountains and the sea close by. Banks Peninsula, with its scenic bays and dramatic landscapes, is also on our doorstep.
But imagine if we could bring nature even closer to our doorstep? Imagine if we could connect with nature by simply going about our day-to-day activities.
We have the opportunity to make this happen. Cities don't need to be concrete jungles dominated by buildings and roads. They can be buzzing with nature and filled with green spaces.
Prior to European settlement, Christchurch was a mix of wetlands, waterways and kahikatea forest used by Ngāi Tahu for food gathering.
When the early European settlers arrived, they realised the value of having open, green spaces in a city, which is why they created Hagley Park. Fast forward 157 years and Christchurch has more than 1200 parks and gardens, which is why we are recognised as New Zealand's Garden City.
But there is more that we can do to make our city greener and healthier and to enhance the natural capital of our living environment.
Doing this will not only improve our health and wellbeing, it will also help us achieve our climate change goals and ensure we leave a city that future generations will be proud to inherit.
That is why we are whole-heartedly throwing our support behind The Press campaign to make Ōtautahi Christchurch, New Zealand's first National Park City.
A National Park City represents a focused, community effort to improve a city's liveability, through better connections between people and nature.
The concept started in the United Kingdom, where London became the world's first National Park City in 2019.
We want to make Christchurch a National Park City and show that you can pair a metropolitan lifestyle with the beauty of nature.
We are already well on the path towards this.
A once in a lifetime opportunity
The Ōtākaro Avon River Corridor, which is four times the size of a Hagley Park, has presented us with a once-in-a-lifetime opportunity to create spaces where people can enjoy the outdoors and connect with nature.
The 11-kilometre 'green spine' that will run through this area will incorporate walking paths, nature trails, cycleways, community spaces such as playgrounds, picnic spots and barbeque areas, as well as large areas of ecological restoration and wetlands.
This is an intergenerational project but the work has started, with regular mass planting events occurring as part of the ecological restoration efforts. Soon this area will be teeming with birds and other wildlife.
We are planting 40,000 kahikatea in the Cranford Basin, and each year Christchurch City Council is making money available through the Biodiversity Partnership Fund to support and encourage initiatives that protect and enhance indigenous biodiversity on private land.
We are also funding more urban park rangers and partnership co-ordinators to work with groups, schools and businesses that want to volunteer in parks by planting, maintaining and caring for their local greenspaces.
Together with Environment Canterbury we are working to improve the health of our waterways. In recent years we have been taking a 'green and blue' approach to stormwater management in Christchurch. You may not realise it, but some of the recreation areas and planted green spaces that you enjoy around the city are actually deliberately designed to manage the surface water that then filters into our stormwater network and our waterways.
Environment Canterbury also has Christchurch City amenity values at the forefront of many of its work programmes. Staff have been working with the Christchurch West Melton Water Zone Committee and community groups to control pests and restore habitats at high value biodiversity sites like Ōtukaikino wetland and the Styx River, as well as new restoration corridors like Avoca Valley. The work will give bird and freshwater species a helping hand, protect water quality, and restore vulnerable waterways for future generations to enjoy.
 The Enviroschools programme, coordinated by Environment Canterbury in partnership with the city council, helps supports children and young people to plan, design and implement sustainability actions that are important to them and their communities.
In Christchurch there are hundreds of students across 28 schools that are learning about their place and participating in initiatives that help make our city be a wonderful and sustainable place to live. For example, the Heathcote Valley and Lyttelton Primary Schools (in partnership with the Lyttelton Port Company and Banks Peninsula Conservation Trust) have been taking action to restore the biodiversity of the Lyttelton Port Saddle for several years, planting, maintaining, and trapping predators.
We have a thriving Food Resilience Network and an active Canterbury Community Garden Association that is creating a growing network of community gardens across Christchurch.
Many private developers, when they rebuilt after the earthquakes, have 'greened' their buildings and created courtyard areas with grass and trees so that office workers can enjoy time outdoors.
Why we should do this
Some people might question why we putting so much emphasis on greening our city, but the benefits of doing so are enormous.
Green cities have better air quality because trees and plants not only help to produce the oxygen we breathe, they also help to filter pollutants from the air, making the air cleaner and healthier. Importantly too they sequester carbon, which helps to slow the rate of climate change.
The more trees, shrubs and plants we have, the more birds, animals and insects that can create their own healthy and sustainable ecosystems.
Time outdoors improves people's health and wellbeing. Spending time in nature relieves stress, helps lower blood pressure, and put us all in a better mood. People who live in green neighbourhoods are also more likely to get outdoors and exercise.
The design build and maintenance of new green areas also creates jobs and new opportunities for nature-based tourism, boosting the economy and employment rates.
If any city in New Zealand is ideally placed to be a National Park City, it is Christchurch City.
Together, let's make it happen.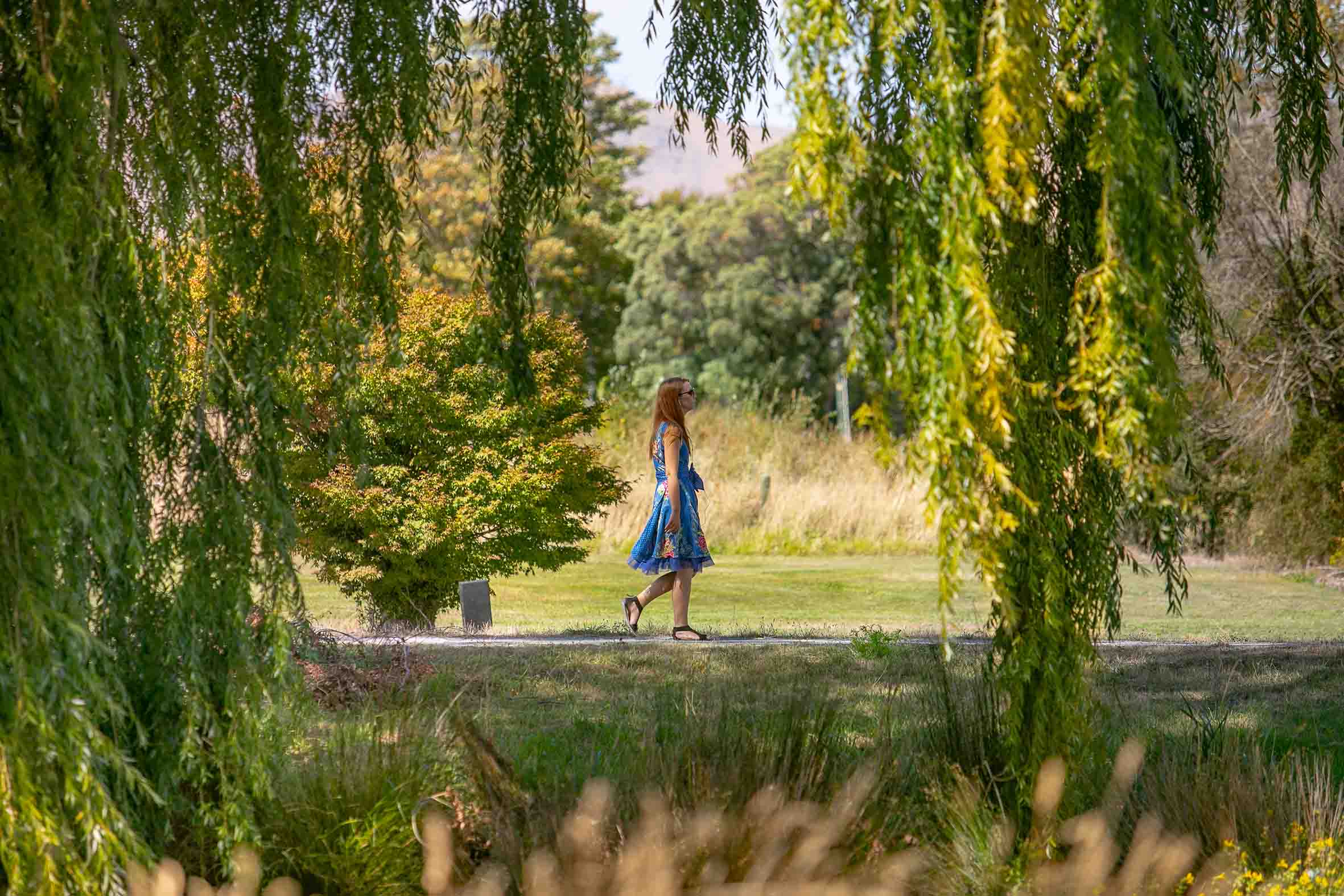 More from the Council source here