He Puna Taimona is closing temporarily so scheduled maintenance work can be carried out.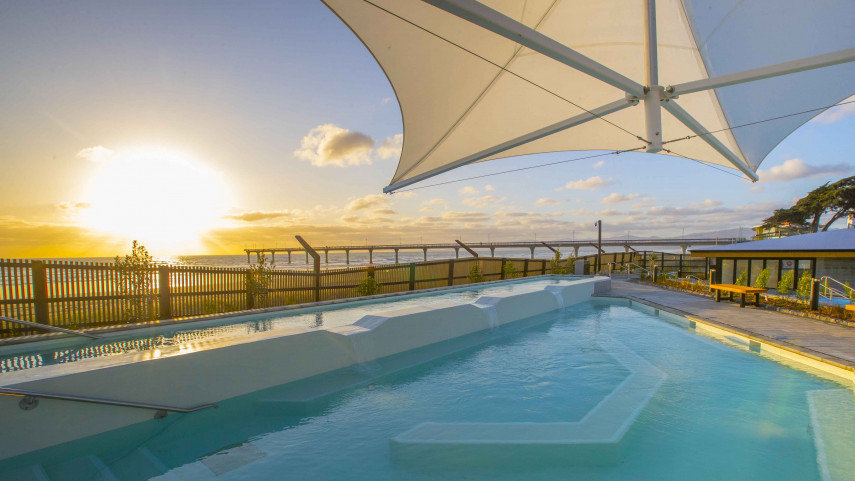 From Thursday 16 February the popular New Brighton hot pools is closing its doors to the public to allow improvements to be made in and around the pools.
It is expected to re-open on Friday 31 March 2023.
He Puna Taimoana Manager Merryn Skipper said the closure is part of a two-yearly planned maintenance schedule to ensure the facility is fit for purpose.
"We'll be using this six weeks to carry out improvement work onsite, particularly maintaining and replacing pool equipment to ensure they continue to run well."
Ms Skipper thanked visitors for their patience while the work was carried out.
"We know how much people love visiting He Puna Taimoana, and while there is never a good time to shut our doors, this is our quietest period. It is important to give this well-used facility the maintenance it requires to keep it running efficiently and safely for customers and staff to enjoy. The team looks forward to welcoming you back soon."
Bookings will be available for the reopening date onwards by the end of January 2023.