Christchurch drivers are being urged to take caution on the roads as overnight rain has caused surface flooding in some areas.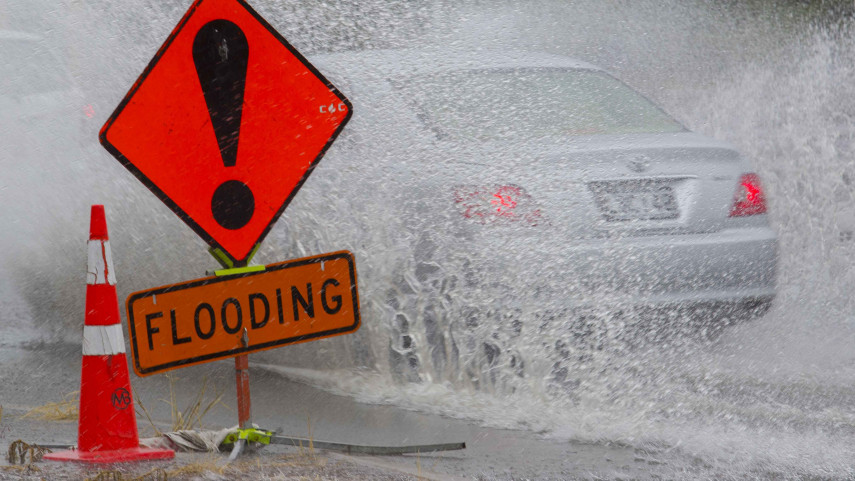 Maces Road between Ruru Road and Wickham Street, Dunedin Street, Brenchley Avenue, Harris Crescent from Harewood Road to Moreland Avenue and Reynolds Avenue from Greers Road to Bloomfield Place have all been closed due to flooding.
Other streets affected by surface water include Kahu Road from Kotare Street to Totara Street, Arthur Street from Middleton Road to Hansons Lane, Northwood Boulevard from Main North Road to the roundabout and Clarendon Terrace between Opawa Road and Marshall Street.
There is also a lane closure on Fitzgerald Avenue from Kilmore Street to Cambridge Terrace and minor slips have been reported on Evans Pass, Long Bay Road and Sumner Rd.
"Christchurch City Council contractors have been checking and clearing grates across the city for the last few days and have been monitoring the situation over the weekend. Teams are also out making sure the roads with slips are safe," Christchurch City Council's Civil Defence Controller Mary Richardson said. 
"With high tide at midday we are expecting further surface flooding in low lying streets along the Ōpāwaho Heathcote River including Aynsley Terrace, Clarendon Terrace, Ford Road and Richardson Terrace," she said.
"There is also more rain forecast so there is likely to be additional road closures that will be assessed during the day. In the meantime we are urging drivers to take care and avoid flood waters if possible, otherwise slow right down."
If you spot a blocked or overflowing public street drain you can report it to the Council's Contact Centre by phoning (03) 941 8999.