A symphonic fairy-tale featuring a brave boy and his band of animal companions kicks off the free Symphony in the City concerts in Victoria Square.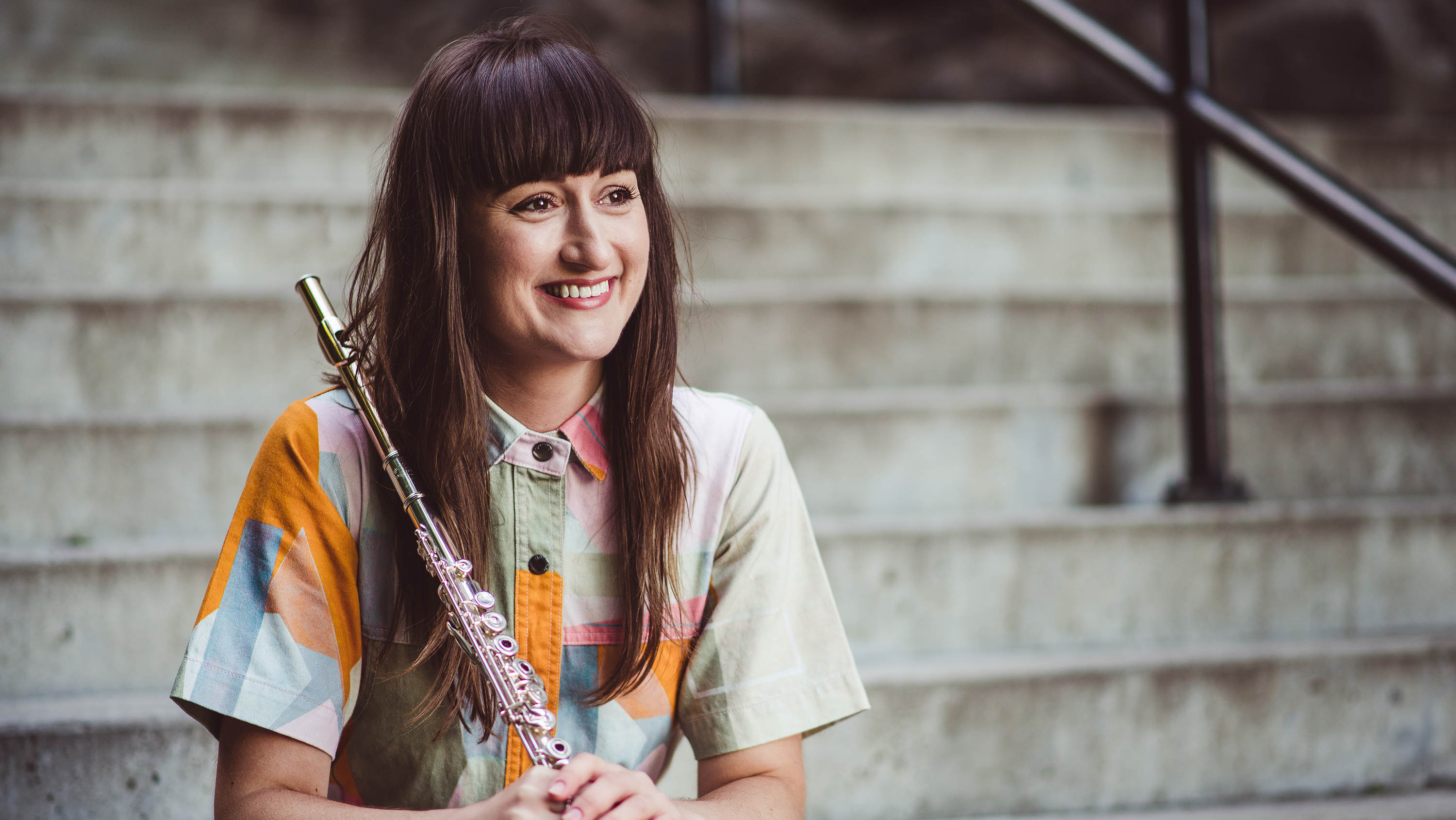 The audience also will have the opportunity to enjoy a hands-on experience by trying a variety of musical instruments between the free concerts on Saturday, 16 January.
The Christchurch Symphony Orchestra (CSO) will perform two sessions of Prokofiev's Peter and the Wolf (Pita me te Wuruhi) in both te reo Māori and English.
"All classical music tells a story of some kind. In this case, the story is an integral element of the piece as the different instruments are used to illustrate the story in real time," Principal Flute Hannah Darroch says of Peter and the Wolf.
"Each character or animal in the story is represented by a different instrument," she says.
"The flute is the bird, the clarinet is the cat, the bassoon is Peter's grandfather, and the horn section plays the wolf theme."
Audience members will be able to try out a range of instruments, including violins, ukuleles, mini harps, and bucket drums.
"Having instruments for children to try makes it a more immersive experience. After hearing the different orchestral sounds in the story, it really brings it all to life," says Dr Darroch, who has returned home after spending five years teaching and performing in Canada.
"They will be able to touch these instruments and try them, with CSO musicians – including me – on hand to help demonstrate and show people how they work.
"It's really special for children to be able to interact with performers and the instruments as another way into the art form.
"This way, classical music is something that is made by real people just like them, and it is fun.
"I'm very passionate about music education, not only as a means of developing promising young musicians but as a way of shaping creative, confident and curious young people."
These concerts illustrate that "removing barriers to classical music can be done in a fun way", with free outdoor concerts "where families can enjoy an exciting story and introduction to instruments, as well as trying out some instruments while they're in the park".
Dr Darroch says it is particularly important to introduce te reo Māori in one of the concerts "to make it into something very uniquely 'New Zealand' and relevant to New Zealanders".
"It's incredibly special to be presenting the story both in English and te reo Māori as Pita me te Wuruhi, and in the southern Kāi Tahu dialect." 
The te reo performance – translated by Karuna Thurlow, the sister of CSO Principal Viola Serenity Thurlow – will feature at 11am, with an English version at 12.30pm.
Peter and the Wolf will involve about 25 CSO players, and feature instruments from every orchestral family – woodwind, brass, strings, and percussion.
Find out more about other Symphony in the City events: The Latin Lounge and Music of the Movies.


More from the Council source here