Anthony Harper Summer Theatre returns to the Botanic Gardens this week with a laugh-out loud adaptation of the classic 19th century travel adventure Around the World in 80 Days.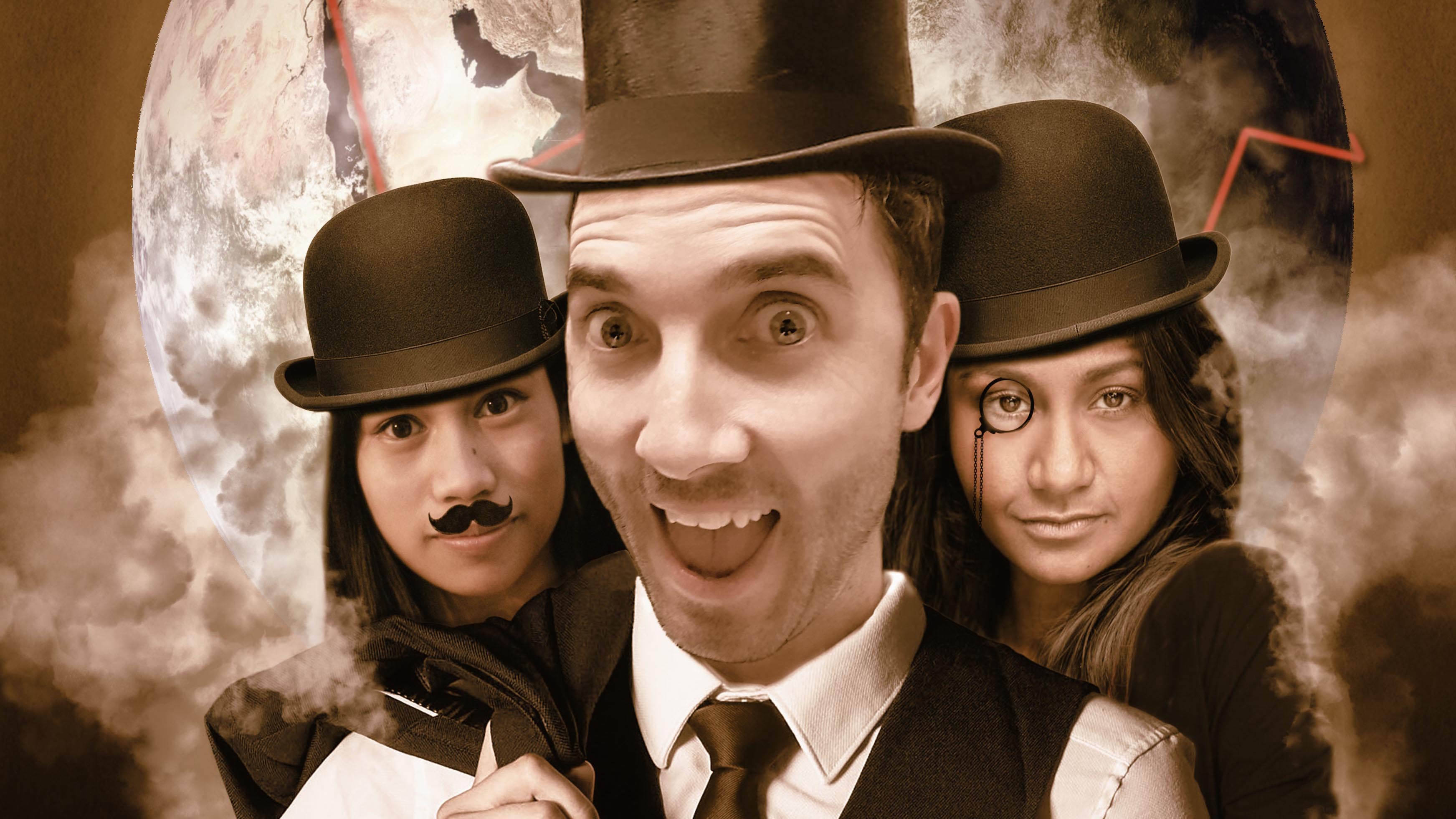 Produced by special arrangement with Plays for Young Audiences, Around the World in 80 Days tells the tale of Englishman Phileas Fogg and his servant Passepartout's madcap efforts to win a bet by travelling around the world in just 80 days.
"The adventure novel by Jules Verne is considered a classic but audiences are in for a few surprises with this adaptation of the book. There will be lots of laugh-out loud moments as the pair's crazy global escapades unfold,'' says Christchurch City Council Events and Arts Manager Tanya Cokojic.
Accomplished theatre director and comedian Dan Bain, from Noosed Octopus, is directing the show and has assembled a talented cast of actors to bring the colourful characters to life.
"This two-hour show is one both the kids and the grown-ups will really enjoy so make sure you head along to the Botanic Gardens for one of the performances over the next two weeks. It's free entry, but koha donations will be gratefully accepted by Noosed  Octopus,'' Ms Cokojic says.
Around the World in 80 Days is being staged from 14 to 31 January on the Botanic Garden's Weather Station Lawn.  
Shows are on every night at 6.30pm from Thursday to Sunday, with additional matinees at 2pm on the weekends.
Audience members are welcome to bring their own deck chairs or picnic rugs to sit on.


More from the Council source here