Christchurch teenagers are bringing their A-games to Tūranga to battle for League of Legends supremacy at the biggest esports tournament hosted by a library in New Zealand.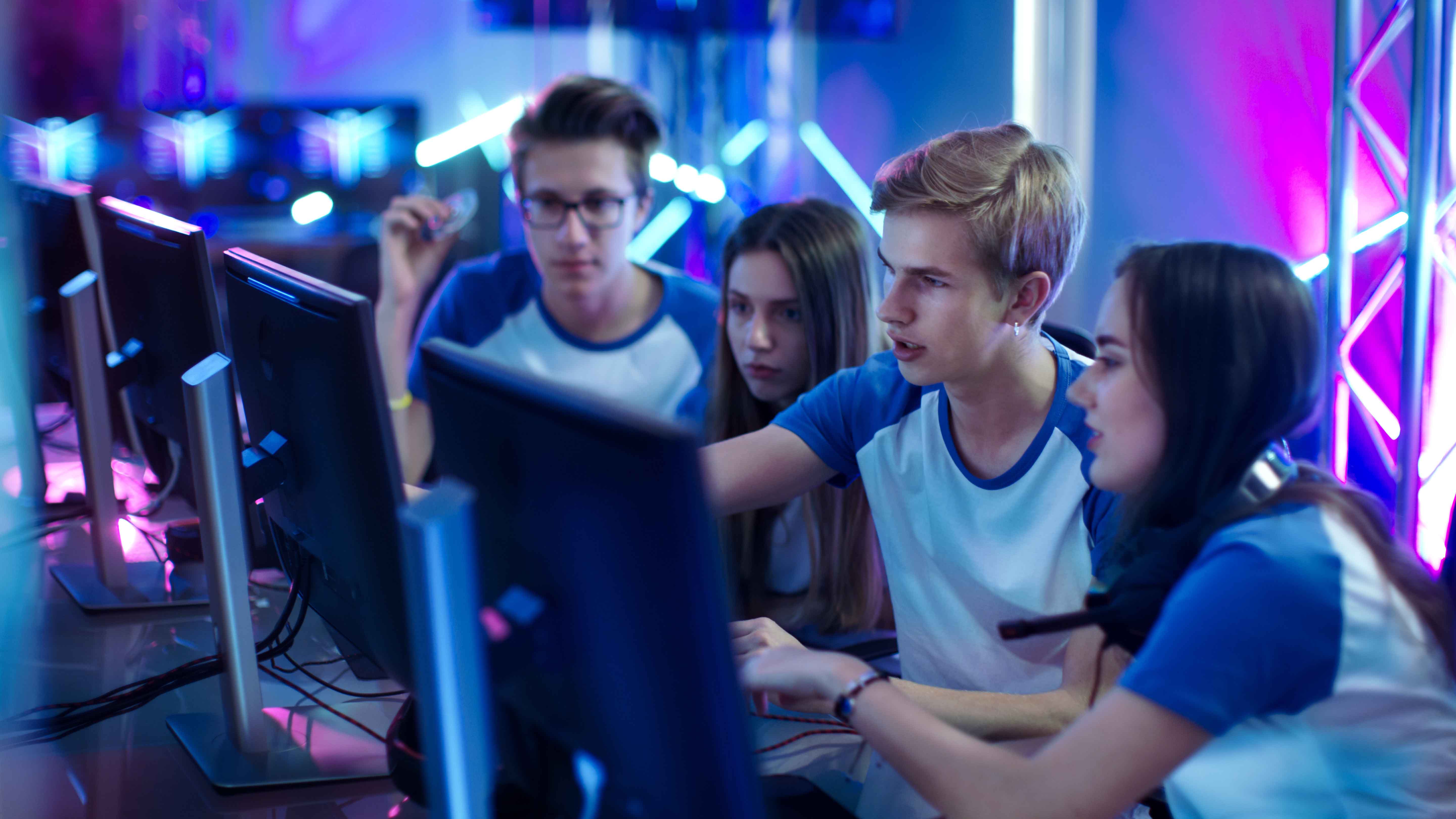 Forty high school gamers will compete over two days from Saturday, 17 October, with a live stream capturing all the strategic moves, tactical ploys and epic plays on both days.
Eight secondary school teams of five will enter the online battle arena, supported by in-person and online League of Legends fans.
Christchurch City Council Head of Libraries and Information Carolyn Robertson welcomes the move to host an esports tournament, recognising the importance of engaging with a younger audience and attracting new library users.
"Our League of Legends tournament provides the perfect platform to appeal to a younger library crowd and introduce our multiple on-site innovations to more people," Ms Robertson explains.
"With esports recognised as the world's fastest-growing sport, it's vital that we meet the challenges of a rapidly changing environment of community engagement.
"We also recognise that esports teaches many skills, including communication, teamwork and greater mental agility and adaptability, along with stronger analysis skills. All of these are integral to success in today's job market.
"There are so many career opportunities in the gaming industry, such as game development and design, 3D animation and modelling, and we can provide access to much of that technology to help young people enhance their skills.
"We are also strengthening our connections with technology-focused businesses and organisations around Christchurch."
Ms Robertson says with millions of registered users around the world, "League of Legends at Tūranga is expected to have a big local audience".
Players from Hornby High School, Ao Tawhiti, Christchurch Boys' High School, Hillmorton High School, Lincoln High School, Papanui High School, Burnside High School and Cashmere High School will all champion the biggest esport game in the TSB Space at Tūranga.
PB Tech is providing $70,000 worth of gaming PCs for use at the tournament, with heaps of local sponsorship coming from other local groups and businesses. The Council is providing the venue and has facilitated the tournament.
Council Smart Christchurch Programme Manager Michael Healy has also thrown his support behind the esports tournament, saying that innovators have much to learn from the gaming industry, and much to gain.
"Gaming development companies contribute millions to the local economy and offer a next-generation approach to career development," Mr Healy says.
"The involvement of Christchurch City Libraries signals its commitment to literally staying ahead of the game when it comes to providing innovative services."
In 2019, the League of Legends World Championship reportedly attracted more than 100 million viewers during the final round, with matches broadcast in 16 languages.


More from the Council source here