Enjoy late spring in the city as we roll into the weekend. Here's five activities happening in Ōtautahi.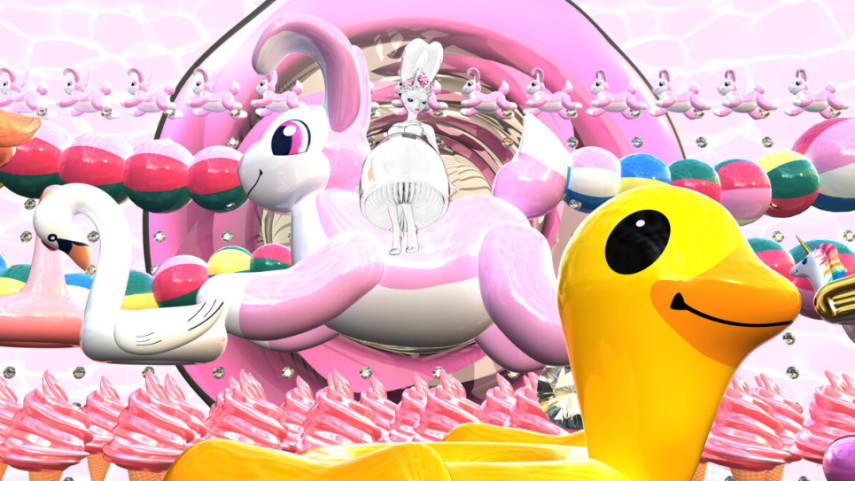 FAST5 Netball World Series
Christchurch Arena will be pumping this weekend as the top six female teams in the world are joined by a men's grade for the FAST5 Netball World Series.
FAST5 is a modified version of the game featuring two-point goals, power plays and shortened quarters.
With 22 quick-fire battles across two days in this exciting high-energy format, the action takes place on Saturday 12.30pm to 10pm and on Sunday from midday to 9pm.
Cathedral Community Market
With over 40 stalls this could be a great opportunity get some Christmas shopping under your belt!
There are stalls selling everything from pottery, quilting, jewellery, clothes, books, woodcraft, Christmas decorations, candles, pet treats and more.
It's taking place in and around the beautiful Transitional Cathedral on Latimer Square this Saturday from 9am to 4pm.
White Rose Outdoor Screening
It's the opening weekend of Scape Public Art and Korean-New Zealand artist Hye Rim Lee's 3D animation artwork White Rose will be on display outside Te Pae.
Mix and mingle with Hye Rim and the Scape Public Art team, plus Cocomutt Ice Cream will be on site from 11am-2pm on Saturday with three special White Rose-themed ice cream flavours to choose from. They specialise in ice creams for the dogs too, so bring your canine companions!
Grab a spot on the lawn and enjoy the sunshine at this special celebration.
Ferrymead Night Market
Set in the tranquil environs of Ferrymead Heritage Park this fun market is the perfect place to take you from Saturday afternoon into evening.
From 4pm to 8pm there will be tram and train rides, food and beverage stalls, live music and theatre, face paintings and craft stalls.
There's a $2 entry fee and don't forget to bring cash.
Last Night of the Proms
Wave your flags and have a jolly good sing-along at the Canterbury Symphony Orchestra's annual tongue-in-cheek tribute to the great British tradition of Last Night of the Proms.
With all your favourite orchestral hits this will be a fun night for the whole family at the Town Hall auditorium. Tickets for this event cost from $24 to $65.
Other events
For information about other events on this weekend, check out What's On.