Plans to turn the Ōtākaro Avon River Corridor into a legacy project that will benefit Cantabrians for generations to come have been given a significant boost by Long Term Plan funding that was approved today.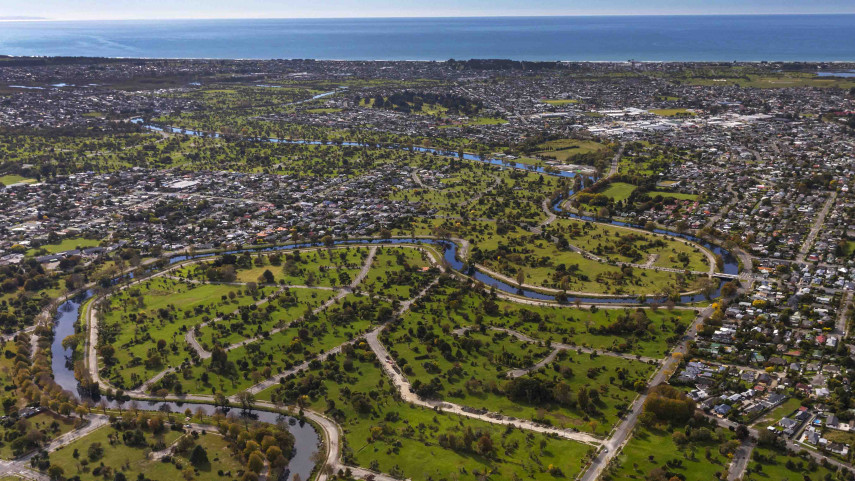 As part of the Council's goals to improve water quality, ecological restoration and support climate change, a total of $316 million has been committed to regenerating the Ōtākaro Avon River Corridor Regeneration Area (OARC) and creating new recreation opportunities for visitors over the next 10 years.
Approved recommendations will also ensure that a new co-governance group has greater visibility of the project. Co-governance discussions are under way with mana whenua and key stakeholders. Details of the model, including key dates and opportunities for community feedback, will be made public as soon as they're finalised.
By the end of the 2022-2023 financial year, the Council will invest $12 million on stopbank projects where they support the 11-kilometre City to Sea Pathway and, in time, the planned Ōtākaro-Avon Major Cycle Route. 
The City to Sea Pathway will be a recreational, shared-use route that predominantly follows the course of the Ōtākaro Avon River, and will be constructed within three years. 
The Major Cycle Route will be a more direct route for commuters between the city and New Brighton and will enable the paths that connect, and the shared-use route, to also be completed.
Mayor Lianne Dalziel says that once completed, the City to Sea Pathway will encourage more people to explore and connect with the OARC.
"The City to Sea Pathway will be integral to our plans to transform the 602-hectare Ōtākaro Avon River Corridor into a dedicated regeneration space for exploration, enjoyment and connection," she says. 
Some $7.7 million of funding has already been secured for the construction of the City to Sea Pathway through the Christchurch Regeneration Acceleration Facility, as announced in March 2020.
As part of the Long Term Plan's approved recommendations, greater collaboration between the Council's units will streamline all future work in the OARC Regeneration Area.