Yachting enthusiasts who missed out getting tickets for the first New Zealand SailGP event in Whakaraupō Lyttelton Harbour will still be able to be part of the action at a special fan zone in central Christchurch.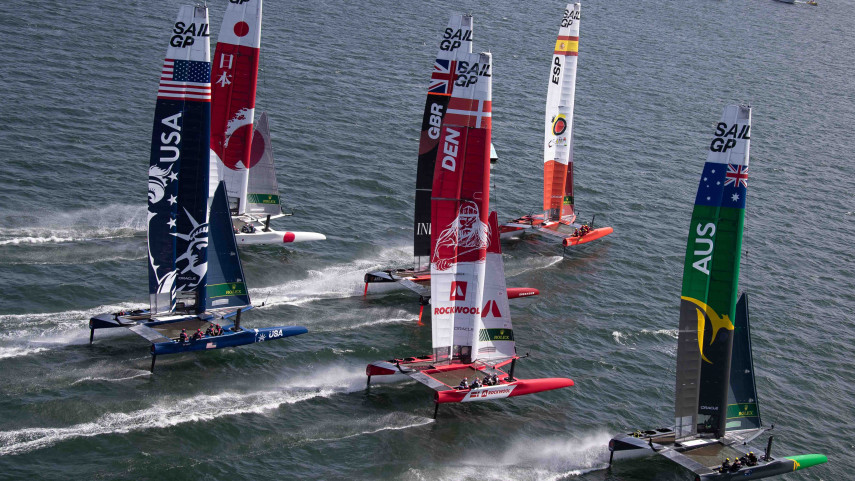 The New Zealand Sail Grand Prix is partnering with ChristchurchNZ and Christchurch community-owned fibre broadband provider Enable to present an action-packed fan zone bringing the thrills and spills and excitement of Sail GP right into the heart of the Ōtautahi city centre.
The free fan zone will be located in the grassy area in front of the Christchurch convention centre Te Pae and will have entertainment, as well as big screens offering live race coverage on both Saturday 18 March and Sunday 19 March 2023.
The area will be the place to be for fans who missed out on SailGP tickets – snapped up in less than 24 hours – as well those looking for a family-friendly day out.
More details about the fan zone will be shared closer to the time.
Karl Budge, head of the New Zealand Sail Grand Prix event, says they are delighted to bring Enable on as a key partner.
"Their commitment to the local community made Enable an obvious choice for us, both at next summer's event and also when we return to Whakaraupō Lyttelton Harbour in Season 5.''
Enable is 100 per cent owned by the people of Christchurch. It provides fibre broadband to more than 146,000 homes, businesses and schools in the greater Christchurch area.
It will provide fibre broadband to the SailGP event, helping to create a high-tech base for nine international teams and their hydrofoiling F50 catamarans, plus the hundreds of staff and suppliers who will be working to bring the event to life.
"It's been a pleasure teaming up with SailGP to provide fibre broadband services to power next summer's event. As a Christchurch company we are excited to be able to literally connect such an exciting even held in our own backyard with the world,'' says Enable Chief Executive Johnathan Eele.