After nearly half a century in Cathedral Square, Christchurch's former police kiosk will be demolished from this week.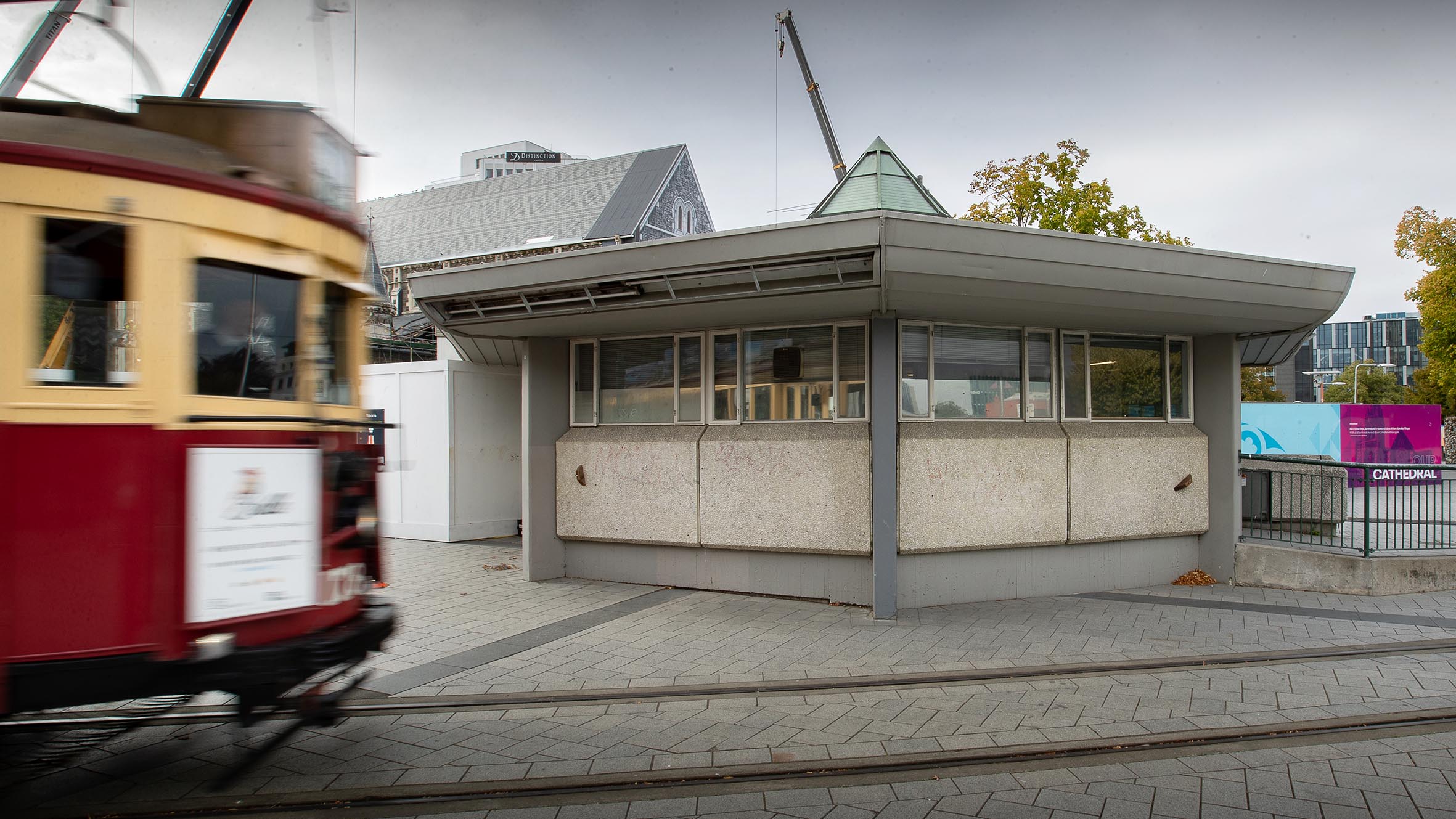 The removal of the kiosk, which is no longer fit for purpose, will make way for the eventual relocation of the Citizens' War Memorial into the Square.
The tilia tree beside the kiosk will be carefully removed during the demolition process and used to replace the dying one beside the Godley Statue.
The hoarding in front of Christ Church Cathedral will be extended to include the kiosk site and to allow demolition work to begin.
Council Head of Urban Regeneration, Urban Design and Heritage Carolyn Ingles says the former police kiosk has a long connection with the Square.
"The building actually started out in the 1970s as the Christchurch Transport Board Bus Kiosk," Ms Ingles says.
"But in 1989, when the Transport Board wound up due to local government amalgamation, it was occupied by police and community volunteers and became the police kiosk."
The police presence in the Square was maintained for more than 30 years, including through the period following the 2011 Canterbury earthquakes, when the public could not access much of the central city.
"With the opening of Christchurch's new central police station in 2017, police decided not to renew the kiosk's lease with the Council and the building was vacated," Ms Ingles says.
"After nearly half a century in Cathedral Square, the kiosk is a well-known city landmark. It was the last remaining design feature of the 1970s rebuild of Square – the most significant re-design of the Square's layout up until that time."
Ms Ingles says the kiosk's architecture was in keeping with the building style of the era and also its location within the Square
"The kiosk can be described as a hexagonal modernist building in the Brutalist style, which was a common style for Christchurch at the time.
"Interestingly, the kiosk's hexagonal shape related the building to the hexagonal base of the neighbouring Citizens' War Memorial, and its copper roof was an architectural nod to the copper spires of the Christ Church Cathedral."


More from the Council source here