Ditch the car for the day colleagues.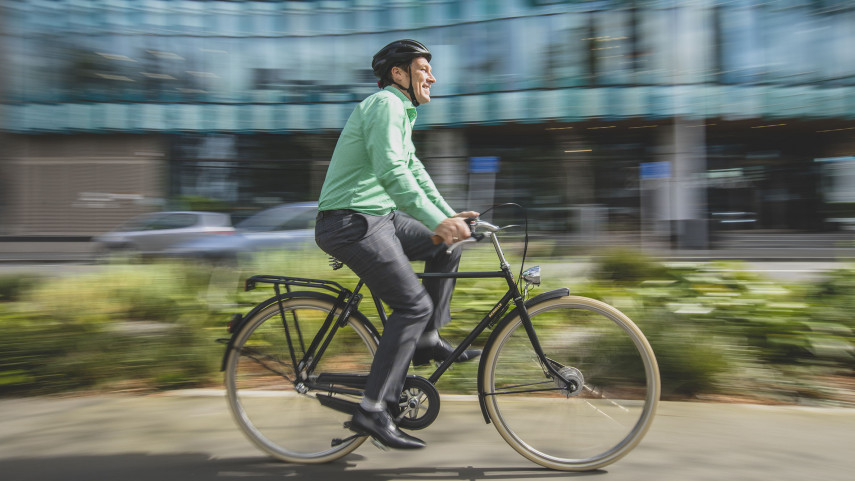 That's the challenge from Christchurch City Council Urban Development and Transport Committee Chair Mike Davidson to his workmates on World Car Free Day.
Cr Davidson's commute won't be any different on Wednesday 22 September – he cycles to work each day and has done since 2016 – but he's laying down the gauntlet to his fellow Christchurch City Councillors.
"I'd love to see them not use their car for the day and post a photo of themselves on a bus, biking or walking on social media – #carfreeday."
He's also extending the challenge to Community Board members and Environment Canterbury Councillors who are based in the city.
"It is a great opportunity for my fellow elected representatives in Christchurch to show their support for this worldwide event.
"Climate change is one of the biggest challenges we face as a city and that's going to mean changes in the way we travel.
"We know that emissions from transport are a major factor behind our carbon footprint so replacing a car journey with a walk, cycle or bus trip – even a shared car trip with a neighbour, friend or colleague – is an easy way we can contribute to reducing our carbon footprint."
Cr Davidson says the recent Level 4 lockdown shows the difference fewer cars makes to air quality, with data indicating a sharp fall in air pollution across the city. 
Nitric oxide levels, which are mainly associated with vehicle emissions, averaged just 9 µg/m3 – µg/m3 is micrograms of gaseous pollutant per cubic meter of ambient air – in the first week of lockdown.
This compares to an average concentration of 38.8 µg/m3 in the week prior to lockdown.
The dramatic fall coincided with a drop in traffic volumes to between 24 and 28 percent of normal. 
World Car-Free Day is celebrated in cities around the globe on 22 September, encouraging motorists to give up their cars for a day.