Councillors have had their first public meeting to consider Christchurch City Council's 2023/24 budget and next year's rates.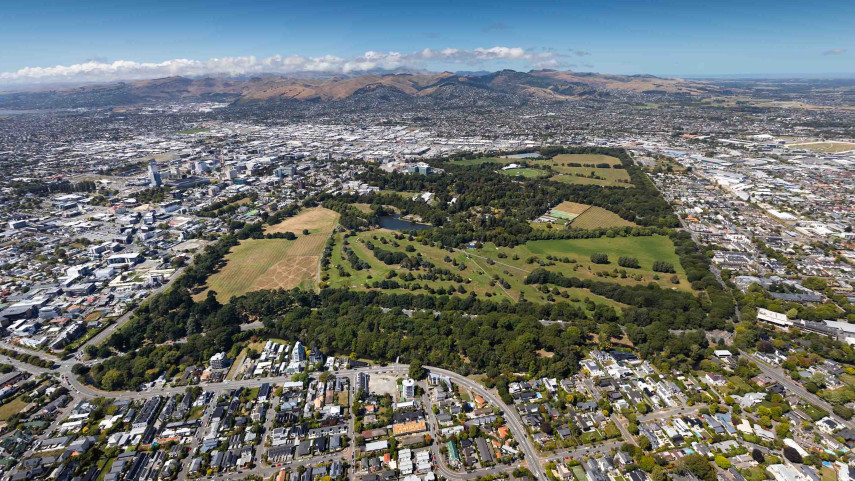 The Draft Annual Plan 2023/24, the Council's budget for the coming year, will be finalised in early 2023 and go out for public consultation in March/April. Watch the briefing here or see the presentation.
"This briefing is all about putting the big decisions our councillors need to make into context – like every other local authority and large organisation, we're facing all of the same economic factors on our business," says Chief Executive Dawn Baxendale.
"A lot has changed since we adopted our Long Term Plan 2021–31. Inflation and interest rates keep climbing, the labour market has tightened, and supply chains are still a headache. All this has led to the costs for some big projects increasing beyond what we planned for, and challenges in delivering them.
"We want to pull every financial lever at our disposal to keep rates increases as low as possible. That's what our staff are working towards, and what our councillors will ultimately be voting on as they develop our Draft Annual Plan 2023/24."
The current expected rates increase is around 9%. This is reduced from the 14.6% initially provided to councillors, which focused only on the direct impact of matters outside the Council's control on its budget – for example, interest rate and inflation increases since the Long Term Plan was set. 
This reduction has been made through a combination of key changes to the budget:
First, confirming what can be delivered in the Council's capital programme in light of the current economic challenges.
Second, reviewing the Council's approach to rating for asset renewals and debt repayment. Both of these help smooth out the impact on rates increases, while achieving our overall Long Term Plan objectives.
"This is about prudent financial management. We don't want to charge rates now for projects that we cannot deliver due to supply chain issues or labour shortages," Mrs Baxendale says.
"We want to stress that just because we're pushing the spending on certain projects out to future years, it doesn't necessarily mean the project is slowing down or will be delayed.  
"We know it's a particularly challenging time for residents, and as ever, we'll need to make trade-offs and tough choices, but everyone will get the chance to let us know what's important to them when the budget goes out for consultation early next year."
QV is in the process of completing its revaluation work and has indicated that average values in Christchurch will likely rise significantly. Changes in valuations do not affect the total amount of rates the Council collects, but do affect how this is shared out between property owners. Staff will investigate the impacts of this latest revaluation, and options for discussion with councillors in January when the revaluations are released.