Christchurch City Council is on the hunt for people interested in buying and relocating the former Opawa Children's Library building.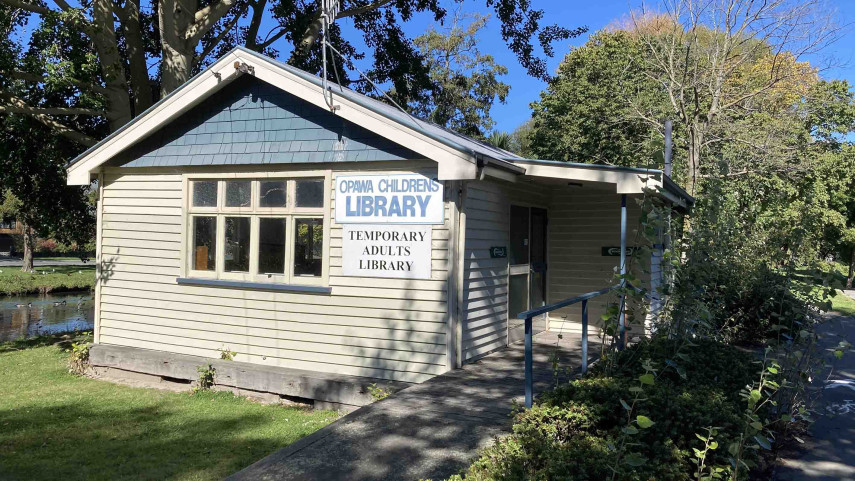 The building, located in Louisson Place, on the banks of the Ōpāwaho Heathcote River, has been surplus to requirements since the Opawa Children's Library service moved into the rebuilt Opawa Library building on Richardson Terrace in 2020.
Head of Community Support and Partnerships John Filsell says the Council's preference is to see the building relocated and repurposed as a sustainable community facility, as per its Strengthening Communities Together Strategy and Community Facilities Network Plan.
"The EOI process will help us discover what financially sustainable community-based options exist, but it will also let us gauge the appetite for putting the building to commercial, residential or some other use," Mr Filsell says.
"We're expecting interest from incorporated, not-for-profit community or heritage organisations, as well as from private operators or individuals to purchase and remove the building at no cost to the Council.
"This type of opportunity is great chance for the community to make the most out of a great asset and strengthen those all-important local connections, similar to what we've seen with the Woolston Community Centre in Woolston Park."
The single-storey building has a floor area of 65 square metres, with a timber frame and weatherboard cladding. It comprises one principal room, with a separate lobby and toilet area.
"Before it was removed and relocated to Opawa in 1965, the Opawa Children's Library building was originally the social hall on the top floor of the New Brighton Fire Station dating back to the 1930s, so it has a heritage value that could be a good match for someone's vision," Mr Filsell says.
"We're keen to consider all sorts of proposals, and we're also happy to also look at proposals from people who want to use the building in the interim while we gear up for relocation."
The Council is prepared to contribute the estimated cost of demolishing the building to the successful respondent to help them with the relocation costs.
To find out more and register your interest, visit ccc.govt.nz/haveyoursay.  Expressions close at noon on Tuesday 29 November 2022.