Groups keen to make use of the city's pools and recreation facilities, including the new Metro Sports Facility, Te Pou Toetoe: Linwood Pool, and the new Hornby facility, are being invited to register their interest with Christchurch City Council.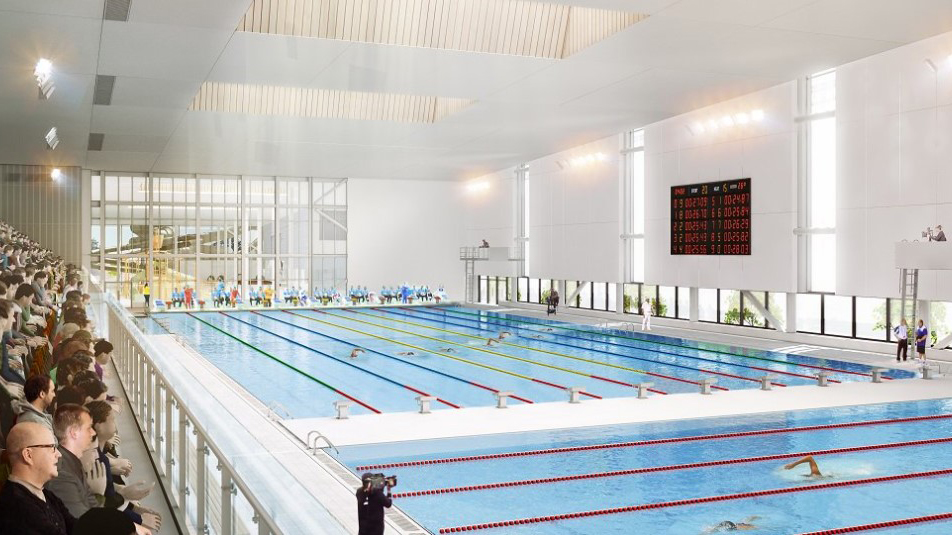 "We've had great feedback from people about the designs of our new facilities, and want to continue to see a diverse range of activities happening across our network of recreation and sport centres," says Council Head of Recreation, Sports and Events Nigel Cox.
"Getting an early indication of requirements means we can work together on the allocation of space and prepare well in advance of the new facilities opening. This is all about getting more people more active more often."
Express your interest in using one of the facilities.
Te Pou Toetoe: Linwood Pool will be the first of the new facilities to open. The $22 million facility is being built in Linwood Park on the corner of Linwood Avenue and Smith Street and is scheduled to open late next year.
It will have a multi-use 25-metre lane pool, a deep-water splash pool, a family spa pool, learn to swim pool, and a pool for toddlers and water deck. Community meeting rooms and a kitchen will also be available.
The Metro Sports Facility will be the next to open, in 2022. It is being built on the corner of Moorhouse Avenue and Antigua Street.
It will have a 10-lane 50-metre competition pool with spectator seating, a diving pool, leisure pools, five hydroslides, nine multipurpose indoor courts, group fitness rooms, a performance movement centre, an aquatic sensory space, and a high performance sports centre with facilities for coaching and training.
The third facility – the new community and recreational centre in Hornby – is scheduled to open in late 2022. It will have a lane pool, a learn-to-swim pool and multipurpose rooms, as well as a library and a customer service centre.
"We are running two drop-in information sessions later this month where groups interested in using these facilities can learn more about what they will offer. If people would prefer to meet with us individually to discuss their needs we are also happy to do that," Mr Cox says.
The drop-in information sessions will be held in the Level 1 Function Room of the Civic Offices, 53 Hereford Street, from 4.30pm to 6pm on Monday 19 October and from 4.30 to 6pm on Wednesday 28 October.
Groups who would prefer to meet individually with a member of our team can email rsubookings@ccc.govt.nz to arrange a date and time.


More from the Council source here