A streamlining of opening hours at Christchurch libraries is among the cost-saving measures proposed in Christchurch City Council's 10-year draft budget.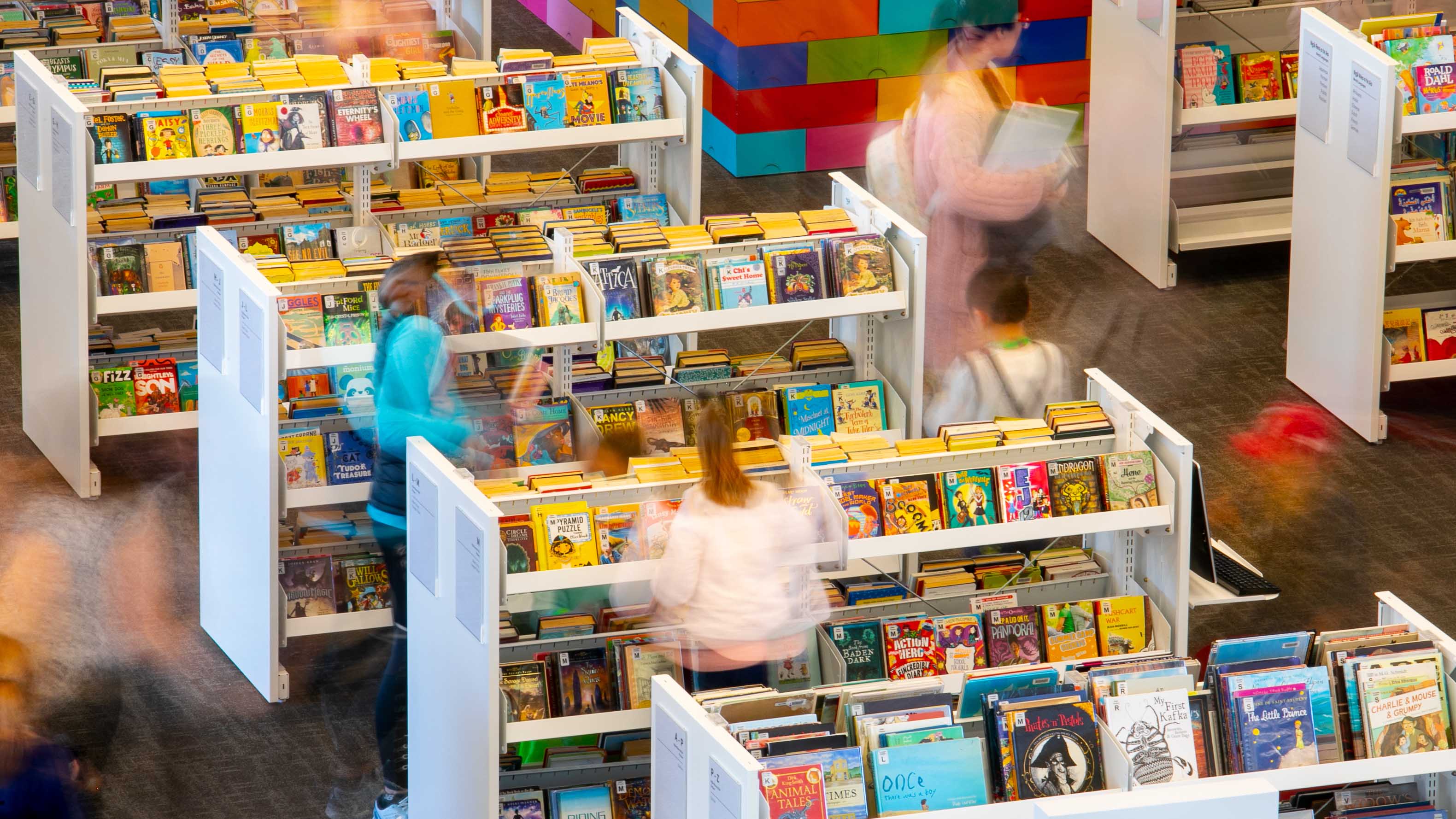 "We've looked at when our libraries are at their busiest and when we can reduce opening hours with minimal impact on how, and when, residents like to use their local library. We have also looked at how we can provide more consistent opening hours across the city,'' says Council Chief Executive Dawn Baxendale.
The Council is now proposing that:
Tūranga open on some public holidays, but close on weekdays at at 7pm, rather than 8pm.
Aranui and Matuku Takotako: Sumner Centre library close on Sundays to align with our other small libraries.
All larger libraries will be open until 6pm on weekdays. South Library, Te Hāpua: Halswell Centre are currently open until 7pm. Linwood Library is open until 7pm one day a week and Fendalton and Upper Riccarton libraries currently shut at 8pm.
Reducing the Fingertip Library phone service to a five-day (Monday to Friday) service from the current seven-day operation.
Discontinuing the weekly Mobile Library from July 2022, to coincide with the retirement of the mobile van. Consultation with current users of the service will be undertaken to explore alternative service options to meet their needs.
Mrs Baxendale says the Council is also proposing to close two of the service desks it operates because more residents are now opting to use online or phone services to make payments to the Council.
"Although we still have high demand at 10 of our 12 service desk locations – in particular ones that include New Zealand Post services – the service desks at Akaroa and Lyttelton have minimal transactions. We are therefore proposing to close these service desks. All other existing services at these locations, such as the library services at Lyttelton, will remain unchanged,'' Mrs Baxendale says.
At Christchurch Art Gallery Te Puna o Waiwhetū, where the COVID-19 border closures has impacted on overseas visitor numbers, the Council is proposing to reduce the Gallery's weekly Wednesday late night opening hours to one late Wednesday a month. It is also proposing a 25 per cent reduction in the programmes the gallery offers to the public and school groups.
"We're also proposing to close the Riccarton Road Bus Lounges, which would save approximately $600,000 a year. This includes around $300,000 of Waka Kotahi NZ Transport Agency subsidies, and is made up mostly of maintenance, operational and security costs.
"This kind of suburban facility is not provided anywhere else in Christchurch, and our future planning, which we've undertaken with our public transport partners, hasn't identified a remaining need for these lounges or for any similar facilities in the city,'' Mrs Baxendale.
The savings from these proposals are part of a $329 million package of operational savings that have been incorporated into the Draft 2021-31 Long Term Plan.
Public consultation on the Draft 2021-31 Long Term Plan will begin on Friday 12 March and run until Sunday 18 April.  


More from the Council source here