Construction of community facilities, transport projects and water upgrades are resuming with the shift to Covid-19 Alert Level 3.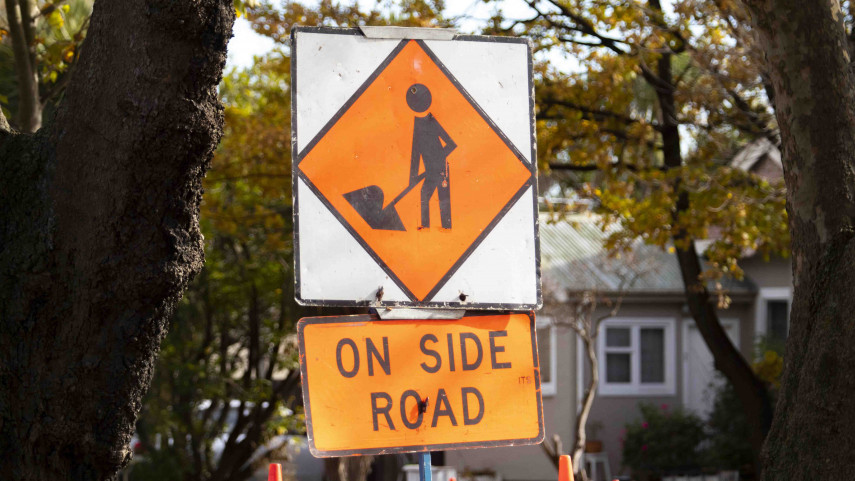 Some of the projects able to progress include the upgrade of High Street, work to replace the pipes under Riccarton Road and the Naval Point redevelopment.
Christchurch City Council Chief Executive Dawn Baxendale says it is fantastic to get construction underway again on some of our crucial projects for the city.
"Going into the lockdown we had 256 projects in construction and almost all of these were stood down at very short notice. Our staff and contractors have worked hard to make a seamless transition to return to work on our construction sites under Alert Level 3," Mrs Baxendale says.
"The change in alert levels means we can ramp up our on-site work throughout the city again, while staff working from home continue with planning and design work.
"With the city streets slightly quieter because people aren't travelling as much, we are looking to make progress. We're also aware that people are at home and we don't want them affected by noisy work. For that reason we will hold off getting back to some projects in residential areas."
Work continued on three urgent and time critical drinking water projects during lockdown, but others were put on hold. With the move to  Alert Level 3 council staff are working with contractors to stand up these three waters projects. Around 24 community projects will also resume.
Christchurch City Council work sites will be working within Covid-19 Alert Level 3 guidelines to protect the health and safety of the community, staff and contractors. Staff will be contract tracing and wearing masks as appropriate.
"We've put strict health and safety measures in place at our worksites," Mrs Baxendale says.
"The public can also play its part in keep our sites and our contractors safe.  We are asking motorists to slow down, and for pedestrians and cyclists, it is important they keep at least two metres from our traffic management and construction teams."
Council projects starting again under Covid-19 Alert Level 3:
High Street upgrade – we're resuming work to make High Street a more vibrant and people-friendly street. We'll be replacing the sewer pipe under the intersection of High Street, Lichfield Street and Manchester Street this week.
Naval Point – phase 1 of the Naval Point Development Plan will be back underway with storm water work, kerb installation and pavement work starting.
Dyers Pass Road safety improvements – night time road closures are restarting on Dyers Pass Road as we continue work to install safety barriers. The work will reduce the severity of crashes where vehicles would have left the road.
Marshlands Road bridge – work to put traffic lights in at the intersection of Lower Styx, Marshland and Hawkins roads and widen the bridge to the north of the intersection is getting back underway.
Riccarton work – work to replacing old underground water and wastewater pipes on Riccarton Road and surrounding streets will restart. Work will also resume on the South Express and Nor'West Arc major cycleways.
Oxford Terrace Bollards – work is starting again to install bollards where Oxford Terrace meets Hereford Street this week. We'll be finishing the foundations for the bollards and then starting on the paving work.
Rapanui – Shag Rock Cycleway – we'll be working to widen and seal the existing path through Charlesworth Reserve.
Water services – about 57 projects across our drinking water, wastewater and stormwater services are resuming. These projects include water supply and well work, waste water and water supply pipe replacements, water pumping station work, and land drainage and stormwater projects.


More from the Council source here