The Christchurch City Council is partnering with community groups and social agencies to support the redevelopment of the City Mission site and to build a new whare for Māori youth.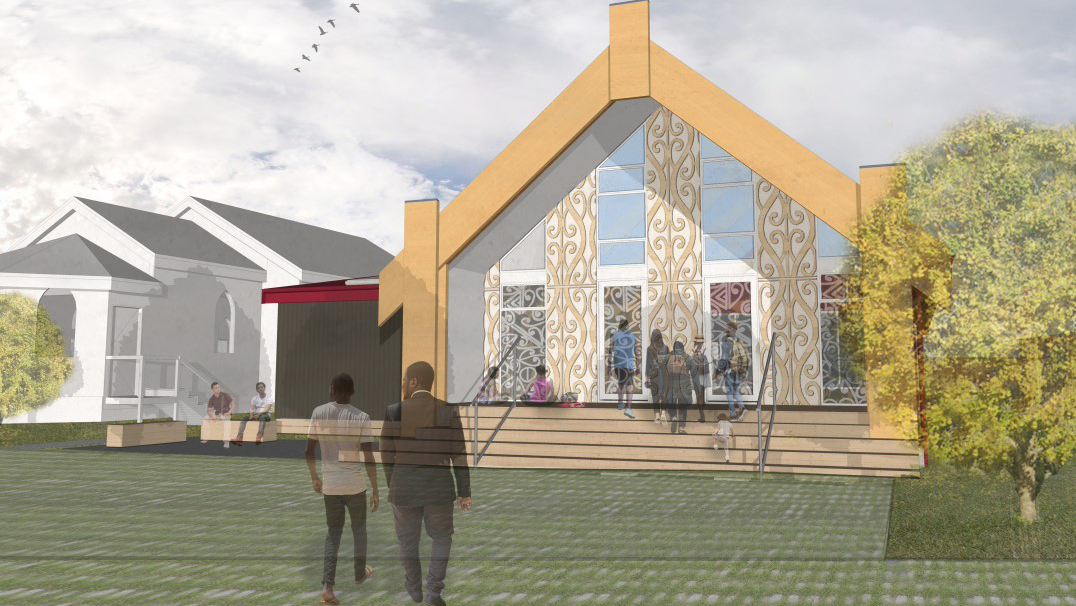 The two projects have been given funding through the Council's Capital Endowment Fund as they will benefit local communities, both now and in the future.
"By partnering with groups and social agencies who are working in our communities, we can support them to achieve their goals and also realise our own goal of creating strong, connected communities," Councillor Sara Templeton, Chairperson of the Sustainability and Community Resilience Committee, says.
"The $155,000 grant to the City Mission will go towards the timely redevelopment of its busy central Hereford Street site – home to the foodbank, transitional housing and the learning hub," Cr Templeton says.
"With a purpose-built site, the City Mission aims to guide people from the foodbank and emergency accommodation towards their own housing, jobs and self-sufficiency, establishing a sustainable change in community welfare."
Cr Templeton says that the $150,000 funding for Te Ora Hou – an organisation that focuses on youth well-being – will support the building of a contemporary whare or meeting place in Papanui.
"By helping the most vulnerable in our society, we can make the city a better place for everyone," Cr Templeton says.
"The aim of the new whare will be to help reconnect young people and whānau to their tūrangawaewae (a place to stand) where they can be empowered," she says.
The Sustainability and Community Resilience Committee has also agreed to give a $70,000 grant to the Upper Riccarton Sport Hub – a joint project involving the Riccarton Cricket Club, Riccarton Tennis Club and the FC2011 Football Club.
It will go towards upgrading sports facilities at Upper Riccarton Domain.
The first stage is the relocation of a building for clubrooms and changing facilities to meet the needs of all three codes.
A $40,000 grant to Conductive Education Canterbury has also been approved. It will help fund a new home where young people with disabilities can learn to live more independently before moving into the community.
Grants from the Capital Endowment Fund – set up by the Council in 2001 – support projects that benefit the city and local communities.
The fund was established using a share of the proceeds from the sale of Orion's investment in a gas company.
Today, the interest off the capital funds the grants.