A showcase of Linwood's history aims to help boost the sense of community at the local library.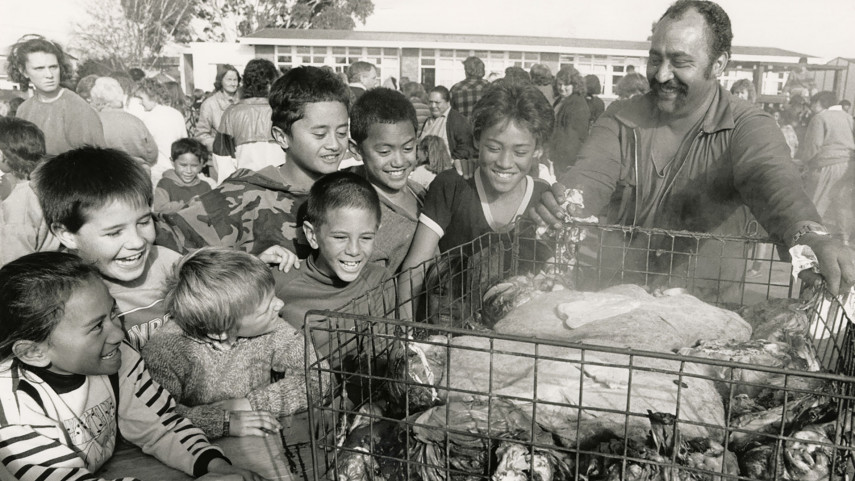 A new Reflections of the East photography exhibition has been curated by Linwood librarians and highlights images of the suburb from the early 1900s through to the 1990s.
"After the last two years the team really wanted to bring back a sense of community and place that the library has always worked hard to create," Head of Libraries and Information Carolyn Robertson says.
"We hope that people will recognise places and events and maybe see themselves, their whanau or friends in some of the images and that there will be discussions and reminiscing among customers or staff."
There will be 30 feature images reflecting life and events from the area, such as the 1982 Davis Cup at Wilding Park, the Aranui speedway which ran from 1949 to 1959 and attracted crowds of up to 14,000, as well as many others.
"People can see some wonderful images of their area, their community, their history. They can see what the Discovery Wall and Canterbury Stories offers and how they can contribute and be part of an expanding local digital heritage collection," Ms Robertson says.
The exhibition will be on display at Linwood Library until Thursday 30 June.
There will also be a 'Cup of Tea' morning on Friday 1 July from 10am to noon with a talk from Canterbury Stories staff to finish the exhibition.
"We're really looking forward to the Cup of Tea morning, which should be a great and interactive session, showing customers how they can become part of the story," Ms Robertson says.
"So if you have any tales of the area we should know about, please come along."
Image: Hāngi at Wainoni School, 2 June 1990. Christchurch Star Archive, Christchurch City Libraries, CCL-DW-15721 CCL-StarP-01050A, © Christchurch Star.


More from the Council source here