A clubhouse completed in 1923 for the Canterbury Yacht and Motor Boat Club is one step closer to finding a new, permanent home beside the Governors Bay Jetty.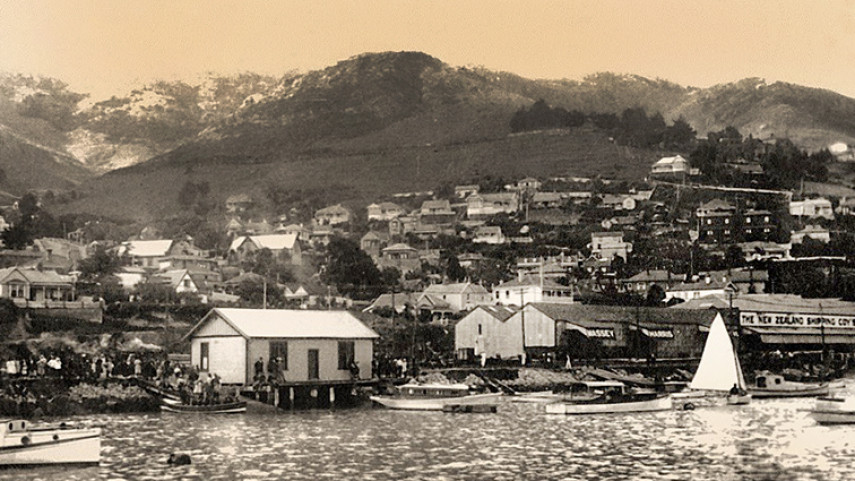 It comes after a grant of $58,500 was made today by the Christchurch City Council Sustainability and Community Resilience Committee.
The money will help with the cost of moving and upgrading the building.
A familiar landmark in Dampier Bay for 80 years, the clubhouse has been used by the Sea Scouts, the Dampier Bay Maritime Club and many other groups.
When the Lyttelton Port Company redeveloped the area they shifted the building off the water onto port land and sold it to four local supporters for $1.
It was subsequently purchased by the Governors Bay Jetty Trust who plan to renovate it for use as a community boat house.
Once relocated, the building will be restored and repaired so it can begin life anew. Work will include new pile foundations in the water, conservation of the timber structure, electrical upgrades and new toilet facilities.
The trust estimates the total cost of the works to be $405,000.
The proposed new site itself has special significance as the place where craftsman and boat builder Lionel Jefcoate's boat shed once stood.
Lyttelton church memorial
Also supported with funding today is a planned memorial dedicated to the now-demolished St Joseph the Worker Catholic Church.
Consecrated in 1865, St Joseph's was the first Catholic stone church built in the South Island but was lost in the 2010-11 earthquakes.
The Friends of St Joseph the Worker Memorial Charitable Trust are fundraising to create a memorial to the building and its community.
The Committee gave a $7,490 grant to help the trust repair and restore the original iron gates, archway and railings which have suffered damage and deterioration.
These will be used to create a memorial along the Winchester Street frontage where the church used to sit.
Once built, the trust is planning a second project involving a memorial seat, information panels and a display of significant items including two crucifixes and the church bell. 
Pictured above is the clubhouse at its original site in Dampier Bay, Lyttelton.