Santa will be in town in one month! There's heaps to do around town to fill the time between now and the Christmas holiday. Here are our top picks.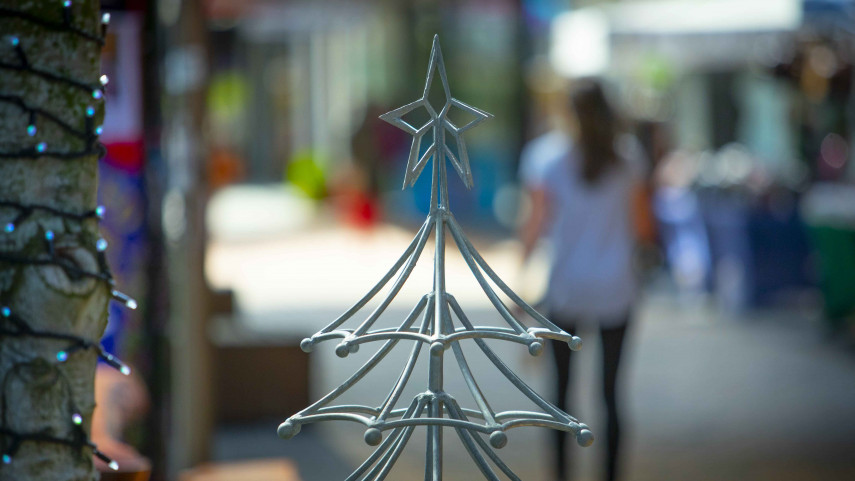 Christmas Family Festival
Mark your calendars, the festive season is just around the corner. To get everyone in the spirit, we're hosting a Christmas Family Festival on Sunday 4 December in Victoria Square from 11.30am to 5pm!
The Christmas Family Festival brings together live music, family entertainment, bouncy castles, and food vendors. Local performers and music acts like the All Girl Big Band and Music with Michal will also be there. 
Word on the street is that Santa is also going to make an appearance.  
Christmas in the Park
Can't beat the classic! Gather your friends and family for a fabulous night in North Hagley Park from 7.30pm tomorrow (Saturday 26 November) of world-class entertainment from some of Aotearoa's top singers, dancers and musicians.
The nation's favourite Christmas celebration is topped off by a fabulous fireworks finale. The perfect way to start the festive season on the happiest night of the year!
Take a gold coin to support Youthline.
Christmas in the City
Bring the family into Margaret Mahy Playground on Saturday 3 December from 11am for a special Christmas event.
Follow Santa along the Ōtākaro Avon River promenade as he punts up the river from the Margaret Mahey Playground to the steps of The Terrace. 
On arrival, Santa will make his way to The Riverside stage and hop on the Santa seat for a short period and then take the Tram to The Crossing where he will take up the seat on the Sleigh. 
There will be live music and elves along the way plus the kids will get a chance to pass on their Christmas wishes to Santa.
Vegan Christmas Mākete
Christchurch's regular Vegan Night Mākete is hosting a special Christmas-themed market for shoppers to get all their cruelty-free gifts in one place.
The market will be held again at the Phillipstown Community Hub, from 5pm to 8pm on Saturday 17 December, and will focus on vegan-friendly gift ideas for Christmas.
There will also be food trucks and stalls offering plant-based treats (also great for gifts or to enjoy on the night), plus live music to entertain you as you shop.
Check out the full list of events here. Meri Kirihimete! 
Mainfreight Christmas Show Parade
Head along to see Santa at the Canterbury Agricultural Park from 2pm on Sunday 18 December. Give you and your family a Christmas spirit boost with a fun and festive parade seven days before Christmas!
The Mainfreight Christmas Show Parade is a festival-style event, with roving entertainment, an amusement park, a Christmas market, food vendors and two large picnic areas for families to come and make a day of it.
The gates will open at 11am and the parade will start at 2pm.
Each of our parade floats will be beautifully staged with actors, singers, dancers, music and some special effects. Laced together with bands, marching teams, and cultural and community groups.