Christchurch Free Wi-Fi has reached a major milestone with over 100,000 connections from locals and visitors.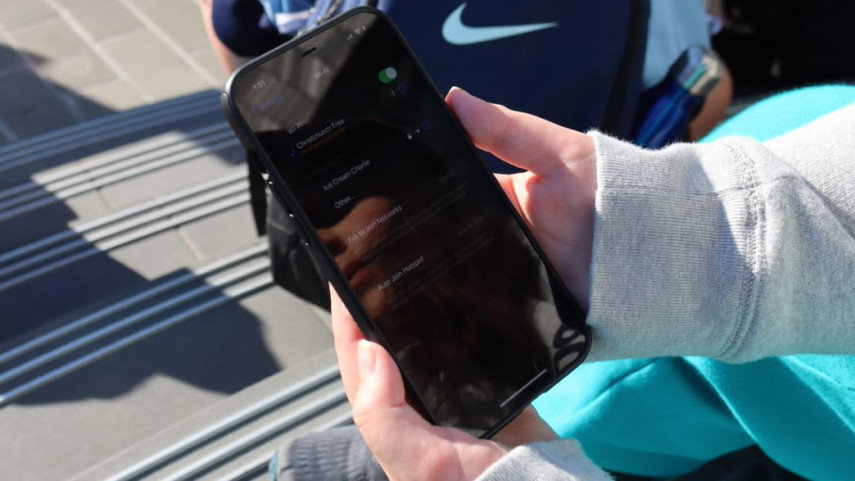 Community-owned fibre broadband provider Enable and the Christchurch City Council launched the service last July as part of the city's economic development and tourism strategies – providing a high-quality free Wi-Fi service that is key for any smart 21st century city.
Developing Christchurch and ensuring the city meets the needs of visitors through internet connectivity is also a high priority for the Council.
"With summer here and the Buskers Festival in full swing it's been lovely to see locals and tourists alike making use of this fantastic free service while they enjoy everything the central city has to offer," Council Chief Executive Dawn Baxendale says.
This summer, nearly 90 cruise vessels are scheduled for the new cruise berth facility at Lyttelton, and Christchurch airport is expecting the busiest summer in two years – and this is just the beginning as the city rebounds post-Covid.
"The launch of Christchurch Free Wi-Fi last year coincided with borders reopening to international travellers, so to see the central city bustling with visitors and having them able to access fast, reliable, and free internet has been exciting to see," Enable Chief Commercial Officer David Cooper says.
Numbers show tourists are making the most of Ōtautahi and all it has to offer and are also enjoying the world-class Wi-Fi service with over 40% more Free City Wi-Fi connections and substantially increased usage (Mb/s) on the days cruise ships had excursions into
the city.
"Christchurch has so much to offer, and to see visitors showcasing the city centre to their family and friends back home through our free service is exactly what we were envisioning," says Mr Cooper.
"We're excited to see connection numbers continue to increase as tourists come to explore our city, and as locals make the most of the summer calendar with events such as the Bread & Circus World Buskers Festival taking place right now throughout the city centre."
The Christchurch Free Wi-Fi service extends from the Bridge of Remembrance and along Oxford Terrace to Victoria Square, across to Colombo Street and back down Colombo Street to the Lichfield Street corner.
Find out more about Christchurch Free Wi-Fi, including how to get connected, on the Enable website.