Returning to a chlorine-free water supply remains a top priority for Christchurch City Council. Head of Three Waters and Waste Helen Beaumont explains why it is taking longer than expected.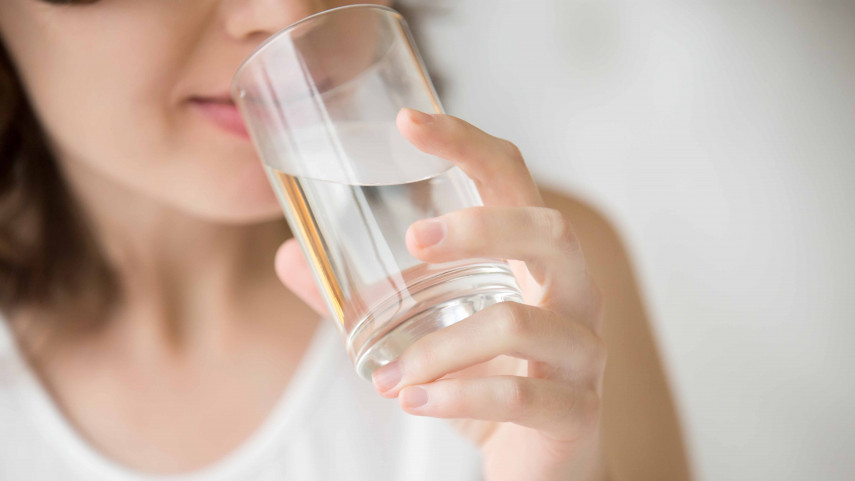 One of the questions I get asked most often is when will Christchurch return to having chlorine-free drinking water?
I wish there was a simple answer, or a date I could give people.
But there is no straightforward answer to that question, because there are so many variables in play.
We are operating in a changing regulatory framework and amidst a period of Government-led reform of how our three water services – drinking water, wastewater and stormwater – are provided throughout the country.
These changes are being driven by the need to ensure people have access to safe drinking water, we improve environmental outcomes relating to the discharge of wastewater and stormwater, and that the provision of three waters services is financially sustainable.
High-quality groundwater
In Christchurch we are fortunate that most of our drinking water is sourced from high-quality groundwater.
Generally, we haven't needed to chlorinate our drinking water, except to address specific risks and exceptional circumstances, such as after the earthquakes when the water supply was chlorinated for several months.
However, that situation changed in late 2017, when, in the wake of the Havelock North campylobacter outbreak, we could not get engineers to sign off on the condition of our below-ground well heads.
This resulted in the Drinking Water Assessor removing the 'secure status' for our water supply.
It is important to understand this was not due to a change in the quality of our drinking water, rather it was a change in the way that contamination risks to drinking water (in this case due to the condition of the well heads) were assessed.
The resulting loss of the secure status for our water supply forced the Council to make the decision in early 2018 to temporarily chlorinate it. If we hadn't made the decision, the Medical Officer of Health would have required us to chlorinate.
Since then we have upgraded 121 well heads, installed ultra-violet disinfection at six wells, closed 14 wells and drilled seven new ones.
This work has allowed us to gradually remove and reduce the amount of chlorine in the water supply to about one-fifth the original dose across most of the city. But until our revised Water Safety Plan is approved by the Ministry of Health, we have to keep adding a small amount of chlorine at most pump stations. Currently about 20 per cent of the city's water supply is chlorine-free.
New legislation
I want to talk more about our revised Water Safety Plan, but first it is important for you to be aware that there is new legislation before Parliament – the Water Services Bill – that could result in all reticulated water supplies having to be chemically disinfected (chlorinated). However the Bill allows for an exemption and it is our intention to apply for that.
The Council has made a submission on the Bill because, among other things, we are concerned about its focus on requiring residual disinfection for any reticulated drinking water supplies, as we believe the desired public health outcomes can be achieved through a risk-management approach.
As I said the Bill does give the new water services regulator – Taumata Arowai – the authority to grant an exemption to the use of residual disinfection.  So we need to wait until the Bill has passed into law before we know what steps we will need to take to qualify.
In the meantime, we're continuing to focus on improving the condition of our drinking-water infrastructure and management systems, in line with our revised Water Safety Plan.
A Water Safety Plan is legally required for all water supplies that serve more than 500 people. Basically, the plan sets out the systems and processes that will be used to ensure there is a safe and secure supply of drinking water for consumers that protects public health.
It is important to note we already have an approved Water Safety Plan for Christchurch and Lyttelton Harbour. It was signed off by the Ministry in 2018 and it is not due to expire until March 2023.
Our revised Water Safety Plan
However, we agreed to submit a revised plan to conform to the new framework that was introduced after the 2016 campylobacter outbreak in Havelock North, which was traced back to the contamination of a public water supply.
This new framework and guidance for water safety plans takes a more risk-averse approach to the existing regulations and standards.
Since it was introduced in January 2019, only a small number of Water Safety Plans have been approved in New Zealand, which is an indication of the significant increase in requirements that drinking-water suppliers must now meet.
Our Water Safety Plan for Akaroa/Takamātua is one of the few plans that have been approved.
We submitted the first revision of our Water Safety Plan for Christchurch and Lyttelton Harbour in October 2019. Following the receipt of a full assessment report, we developed 57 actions to improve the plan and submitted a second revision in December 2020. We expect the assessment report in June 2021.
It identifies two unacceptable risks that require us to maintain a chlorine residual until they are satisfactorily resolved.
Reservoir work
The first risk relates to the condition of some of the reservoirs used to store drinking water. There is a risk cracks in the roofs or below-ground walls of the reservoirs could allow contaminated water to get in.
To address this, we have a reservoir repair programme under way, which involves carrying out detailed inspections of our reservoirs to check they are 'demonstrably safe'.
Remedial works are already under way at two reservoirs. We are evaluating tenders for remedial work at two more and have tender documents being drafted for works at another nine.
This is a rolling inspection and repair programme that we estimate will take about five years to complete. If we find issues at reservoirs during the inspection process, we may need to add or keep chlorine in those water supply zones as an interim safeguard.
Backflow prevention
The other risk to our water supply network relates to 'backflow' occurring where commercial and industrial properties have inadequate, faulty or no backflow prevention devices installed.
Backflow occurs when the water flows backward from a property's plumbing and into the public water supply network. It can happen, for example, if the pressure drops in the network and causes water – and potentially chemicals and other contaminants – to be sucked back into the public supply.
The installation of backflow prevention devices at customer connections, where we consider backflow to be an unacceptable risk due to the nature of the activities permitted on-site, is under way across the city.
We are confident that the revised Water Safety Plan we have submitted does ensure the safety and security of our drinking water supplies, and we remain committed to removing the chlorine from our water as soon as we are permitted to do so.